FAAC Complete Range - Barrier Arm Openers
At Fast Gate Openers, we offer the solution to any application. The barrier arm openers that we offer are designed for an aesthetically pleasing and quiet operation. From low-voltage to conventional, we have barrier arm openers that can operate fast and on battery backup in case of power failure. Barrier openers are essential for regulating traffic and securing a perimeter.
Fast Gate Opener's range of barrier openers are suitable for public, private, and even government facilities. Fast Gate Openers offers various models in various heights, widths, and types of operation. The two core operation types of barrier arms openers are low-voltage and conventional.
Low Voltage Barrier Gate Openers - Designed to be able to run off a battery backup in case of power failure. Typically lower cost than conventional barrier arm gate openers.
Conventional Barrier Gate Openers - Traditional barrier arm gate openers that run off 115-230V AC. Require higher power and generally do not have a battery backup.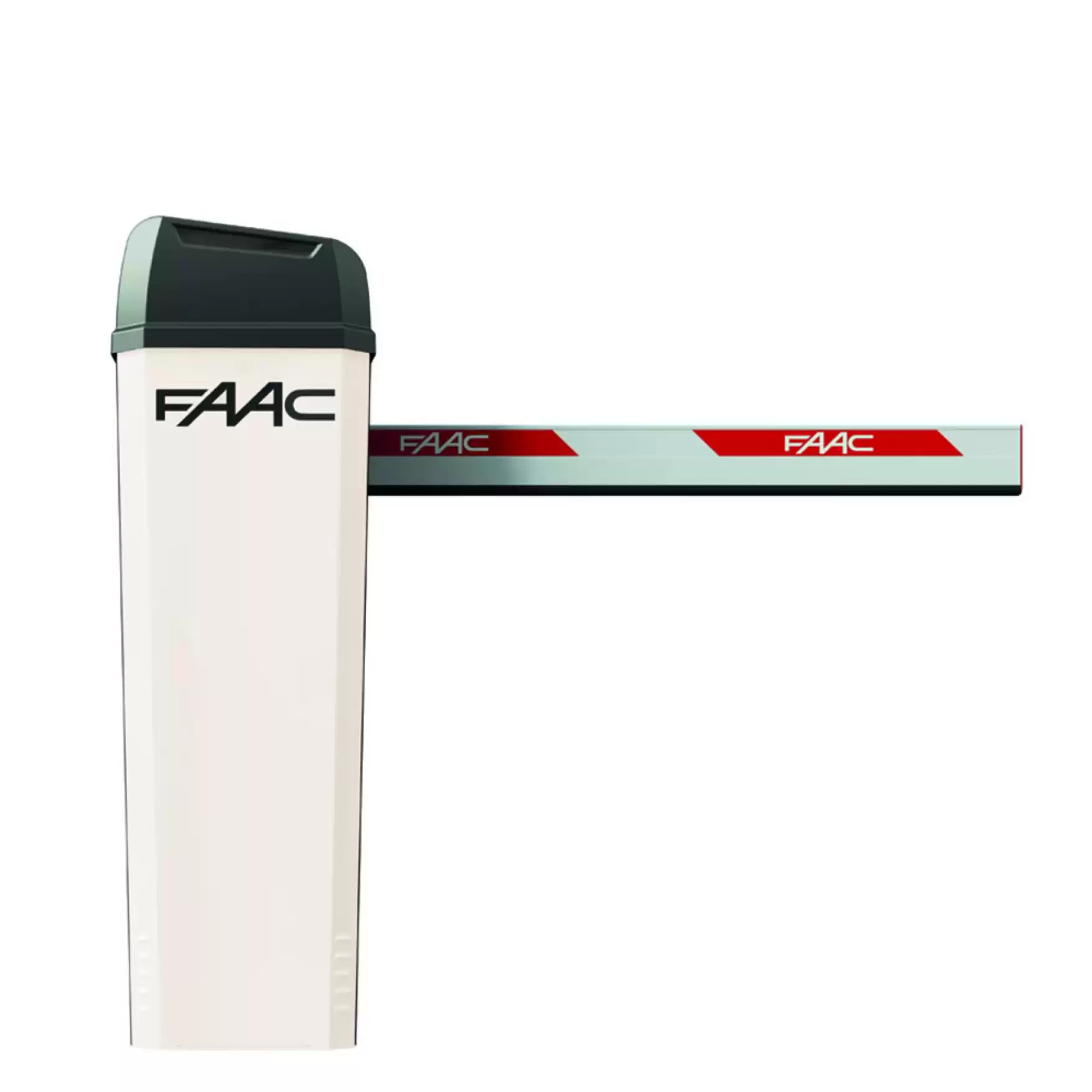 The B614 Automatic Barrier Arm Opener features a modern design with a self-supporting polyester powder-coated steel casing with a V shape. It is compact yet has a large enough internal structure for wiring and any optional accessories. A 24V motor with an integrated encoder allows a prompt reverse on contact designed for maximum safety. There is an optional battery backup solution in case of a power failure. This allows the gate to operate long enough before the power returns. The B614 barrier opener is a great choice for any residential or light commercial environment.
Key Features:
Max Beam Length: 13 ft.
Back-Up Battery Optional
Steel
Incremental Encoder
IP55
Weight: 88 lb.
24V Motor
Application: Residential/Light Commercial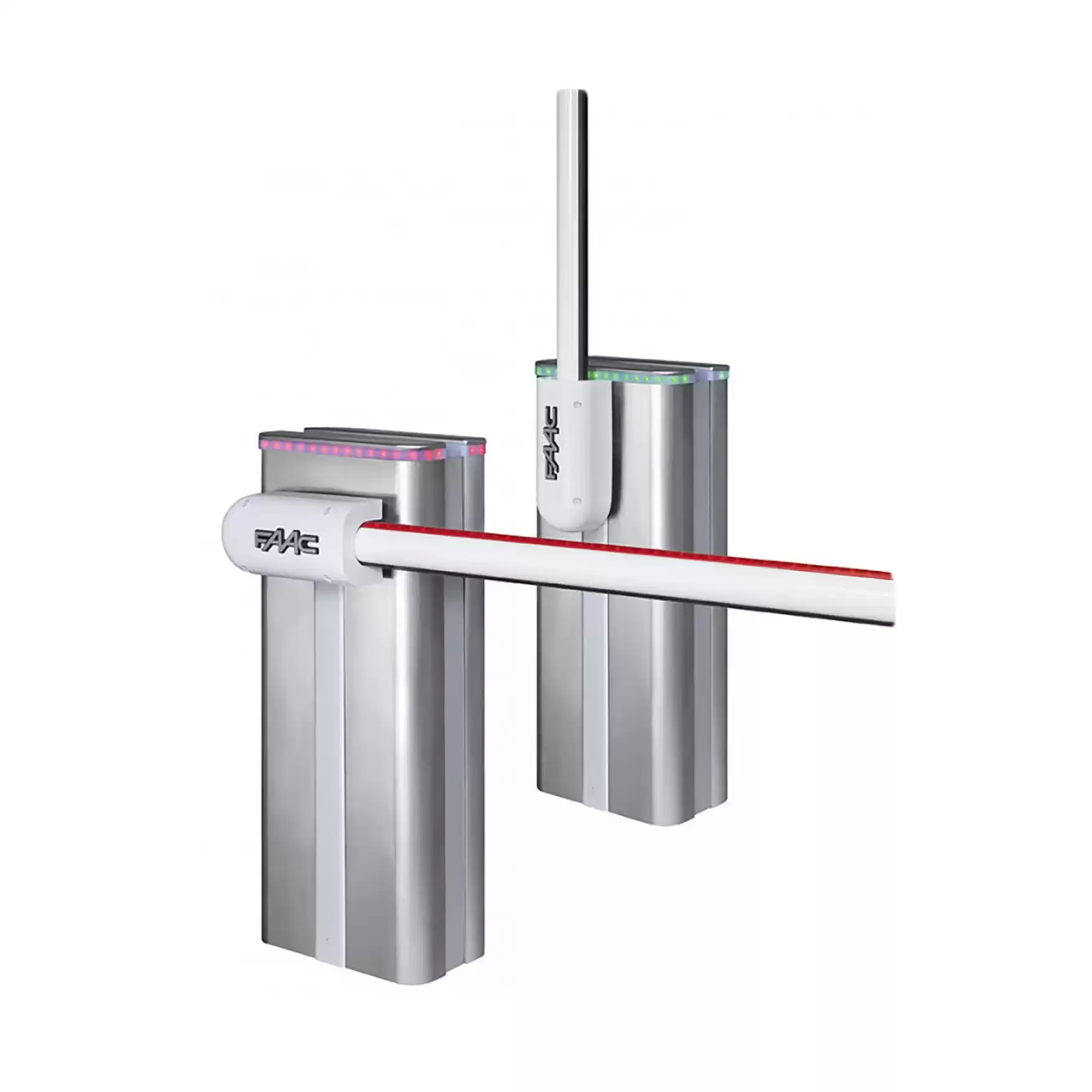 The B680H Automatic Barrier Opener is a UL 325 compliant hydraulic opener that is fantastic for anyone needing a high-efficient opener. It can perform up to 2,000,000 cycles by utilizing its thoroughly tested "everlasting" springs. The B680H can operate barrier arms that are 6.5 feet in less than 1.5 seconds and arms that are 26 feet in less than 6 seconds. The hybrid technology of a hydraulic pump with a brushless motor guarantees the movement of barrier arms at high speed and a 100% duty cycle. The switching power supply can operate from 100 Vac to 240 Vac.
Key Features:
Max Beam Length: 26 ft.
Back-Up Battery Optional
Stainless Steel or Steel Housing Versions
Absolute Encoder
IP56
187 lb.
UL 325 Safety Compliant
Easy Access Control Board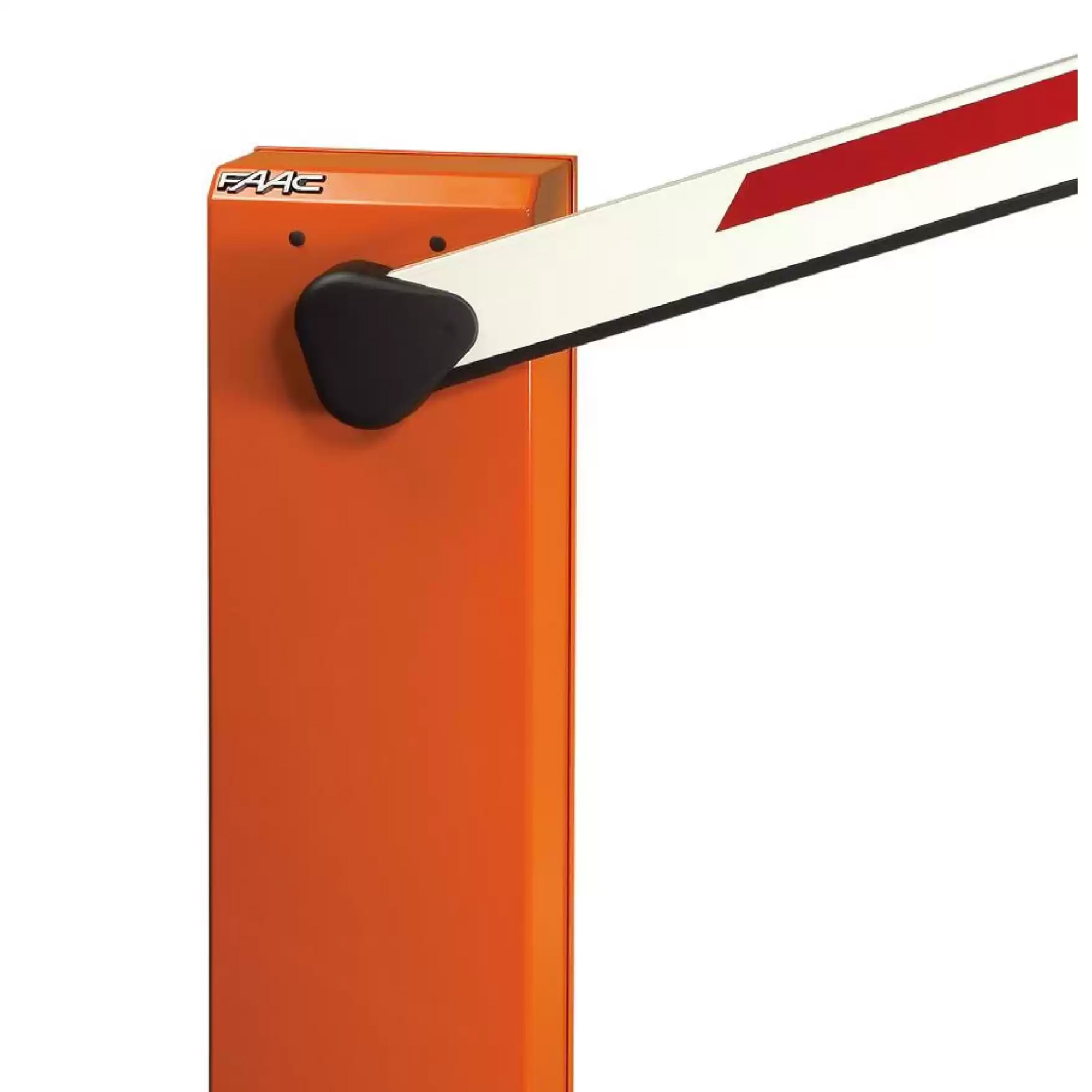 The 615 BPR Standard Automatic Barrier Arm Opener is designed for residential and light commercial use. It comes in a 115V version and a 230V version depending on the specific installation environment. This barrier opener can operate beams up to 13 feet in 6 seconds. This model is ideal for light to moderate traffic applications like a condominium complex. The hydraulic transmission system has a built-in limit switch and features a 50% duty cycle.
Key Features:
Operating Time: 6 Seconds
115 Vac or 230 Vac
Orange Housing
Max Beam Length: 13 ft.
Use Frequency: 50%
IP44
Quiet Operation
Light to Moderate Traffic Applications