J275 SA Semi-Automatic H800 INOX Commercial Retractable Security Traffic Bollard (Stainless Steel) - FAAC 116060
Details
J275 SA Semi-Automatic H800 INOX Commercial Retractable Security Traffic Bollard (Stainless Steel) - FAAC 116060
The J275 SA 600 Semi-Automatic Retractable Traffic Bollard features simple movement and a satin stainless steel finish. This high-quality bollard, designed and manufacture by FAAC, solves traffic transit and stopping problems without requiring electricity. With its single-effect gas-powered spring, raising is done automatically by key release and lowering is done by applying slight pressure to the top of the bollard.
Use this bollard to control vehicle access to old town centers, areas difficult to wire, or areas occasionally open to traffic.
Features:
• Cylinder in stainless steel thickness 0.24 in (6 mm) satin-finished
• Flashing lights ring with central LED*
• Mechanical lock in the up position with special release key (2 keys included)
• Power supply and wiring not required
• Simple and safe movement
• Supplied with the main accessories already included
• Low position lock guaranteed against accidental release
• Extremely simple maintenance
*The power supply (24 Vdc) and the cable (2 x AWG 16) for the flashing lamp are sold separately.
Technical Specs:
• Height: 600 mm
• Drive: Gas actuator
• Cylinder Stroke: 23.6 in (600 mm)
• Cylinder Diameter: 10.8 in (275 mm)
• Cylinder Material, Standard Version: Fe 360 steel 0.28 (7mm) thickness
• Standard Cylinder Surface Treatment: Cataphoresis and polyester powder painted RAL 7021 metallic dark grey
• Cylinder Material, Stainless Steel Version: AISI 316 satin finished 0.24 in (6mm) thickness
• Cylinder Head: Aluminium RAL 9006
• Rising: Key release for automatic rising, with gas actuator
• Lowering: Key release to lower, with pressure on the top of the cylinder
• Standard Reflecting Strip: Height 2.2 in (55 mm)
• Impact Resistance: 38 KJoules/painted steel - 67 KJoules/stainless steel
• Crash Resistance: 128 KJoules/painted steel - 207 KJoules/stainless steel
• Foundation Size: 22 x 22 x 37 in (560x560x950 mm)
Optional Accessories:
• Release Key Kit - FAAC 390084
• Bollard Pit JP275/600 V2 - FAAC 1161001
• JC275 Bollard Pit Cover - FAAC 116201
Ascent

Descent

Installation Gallery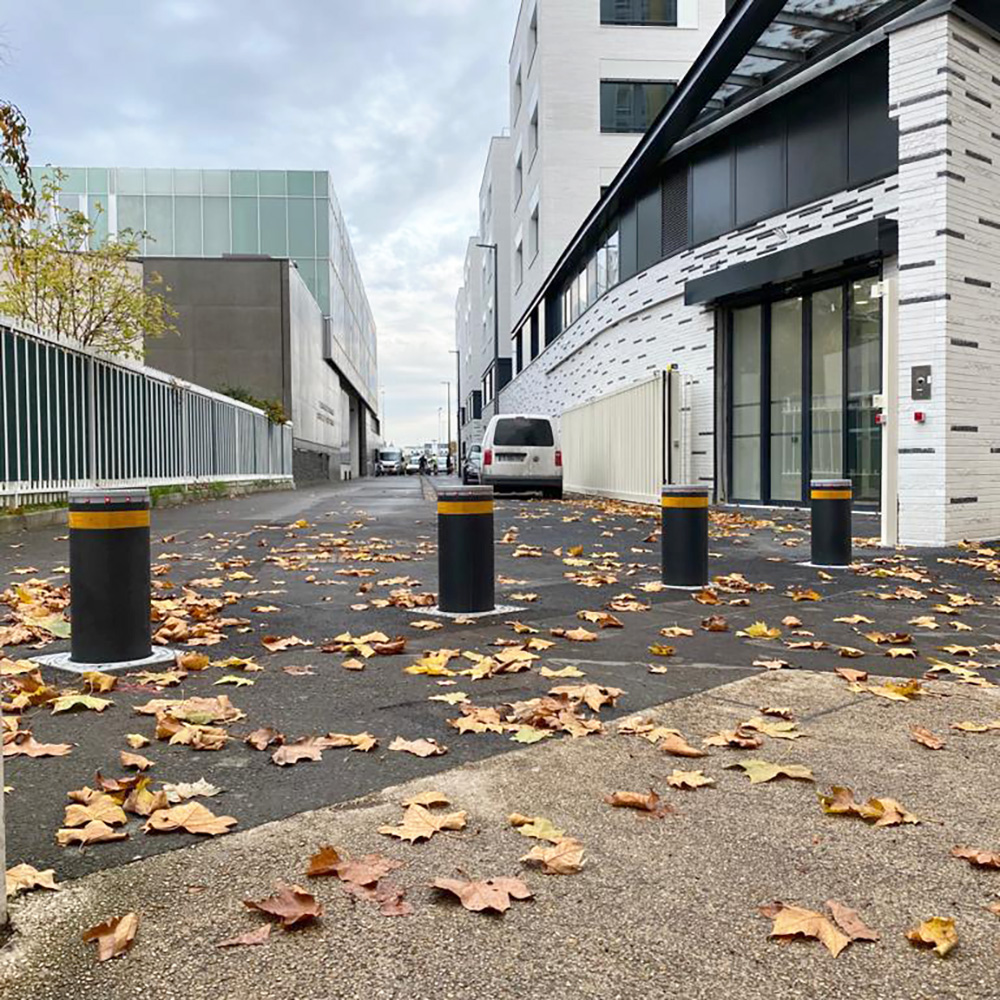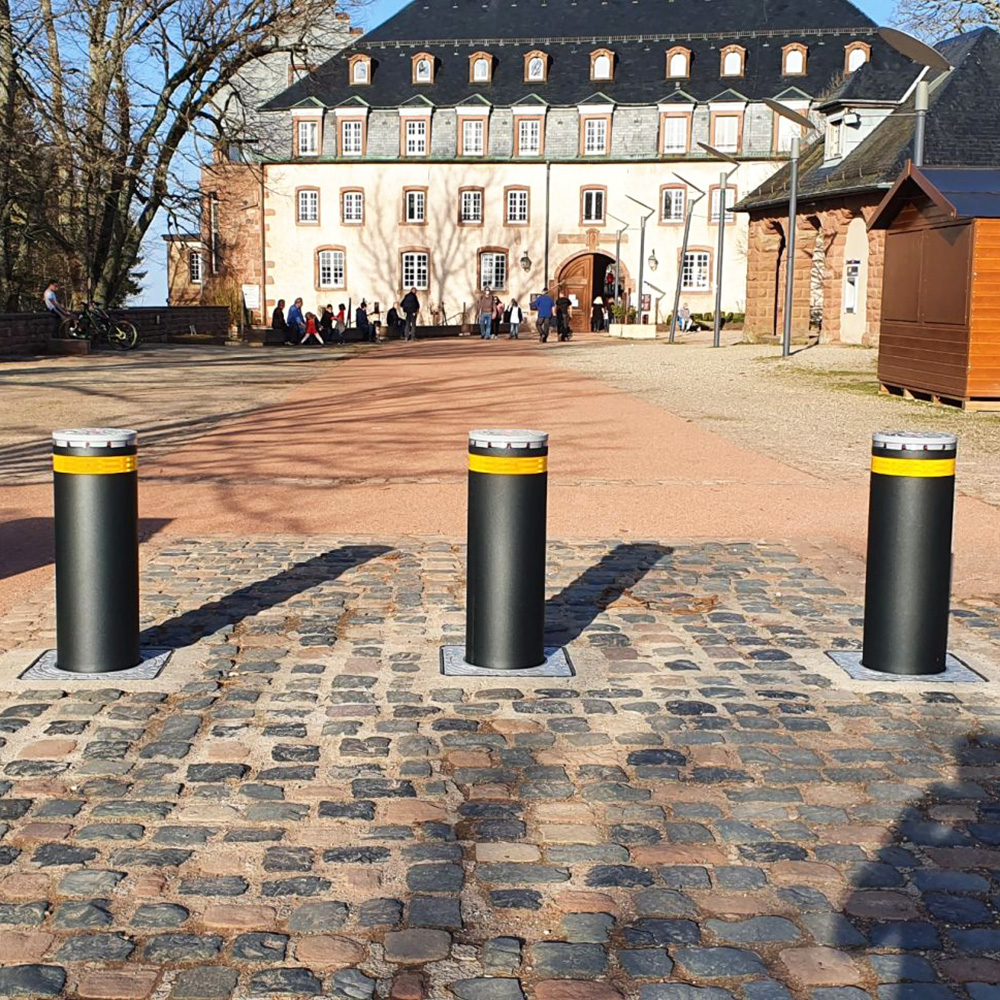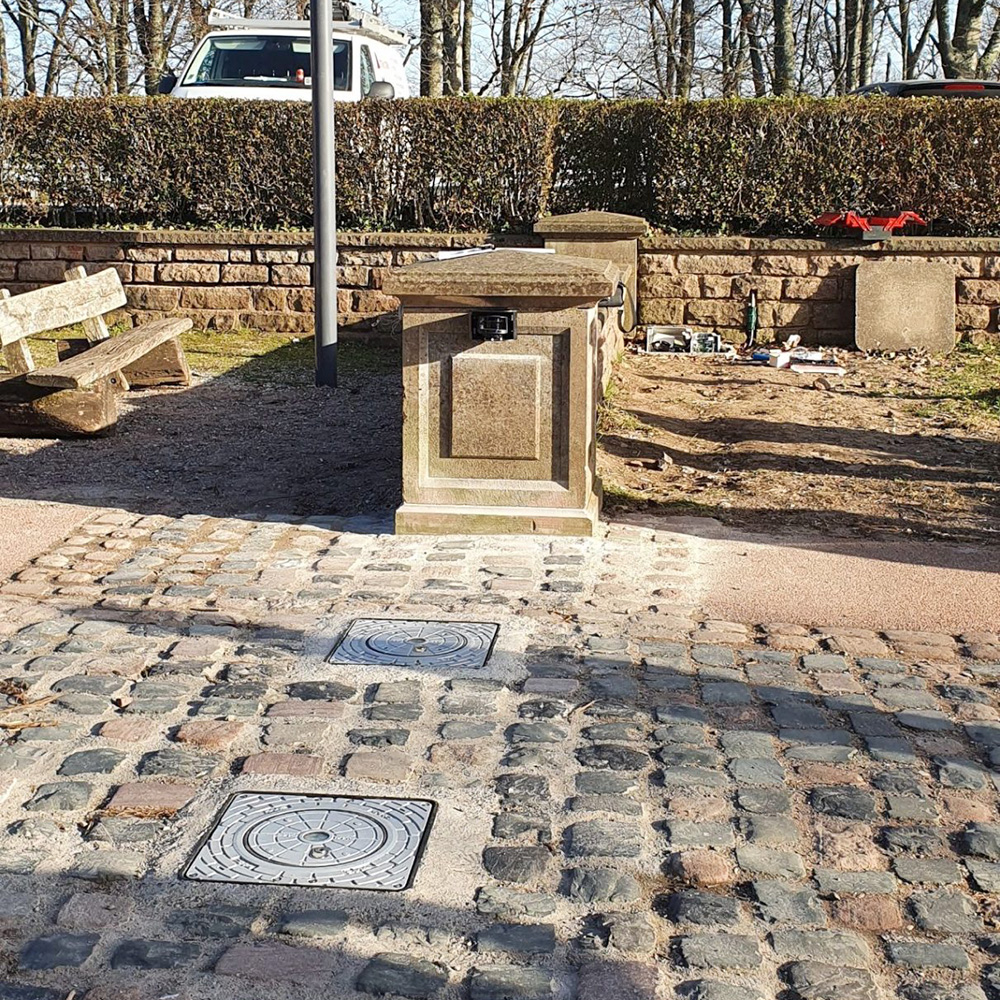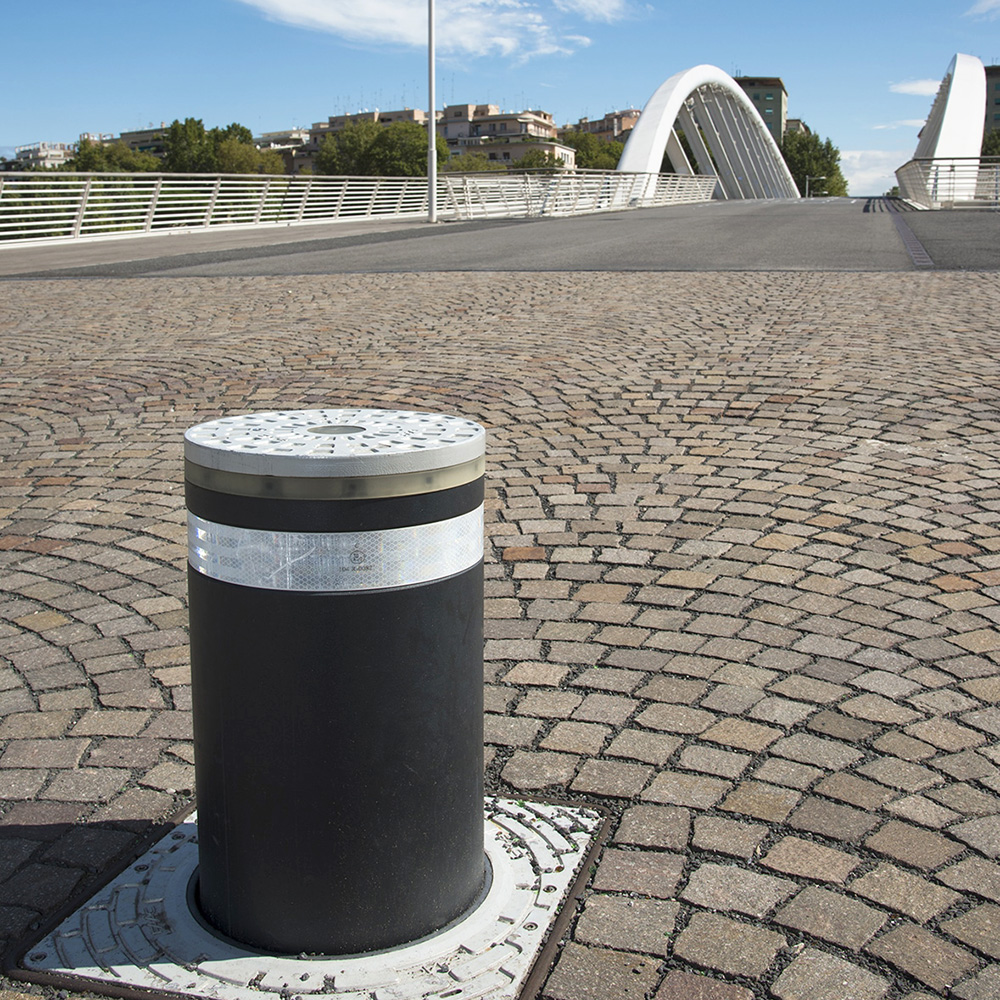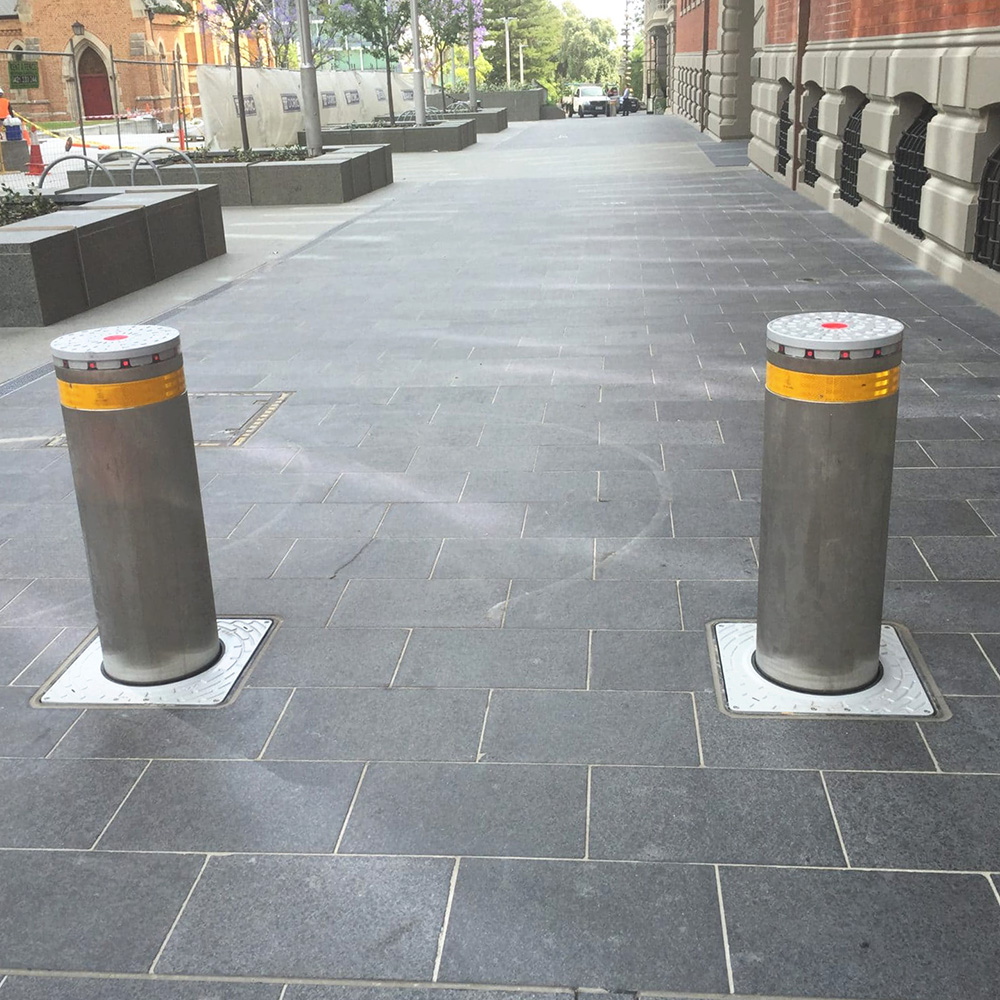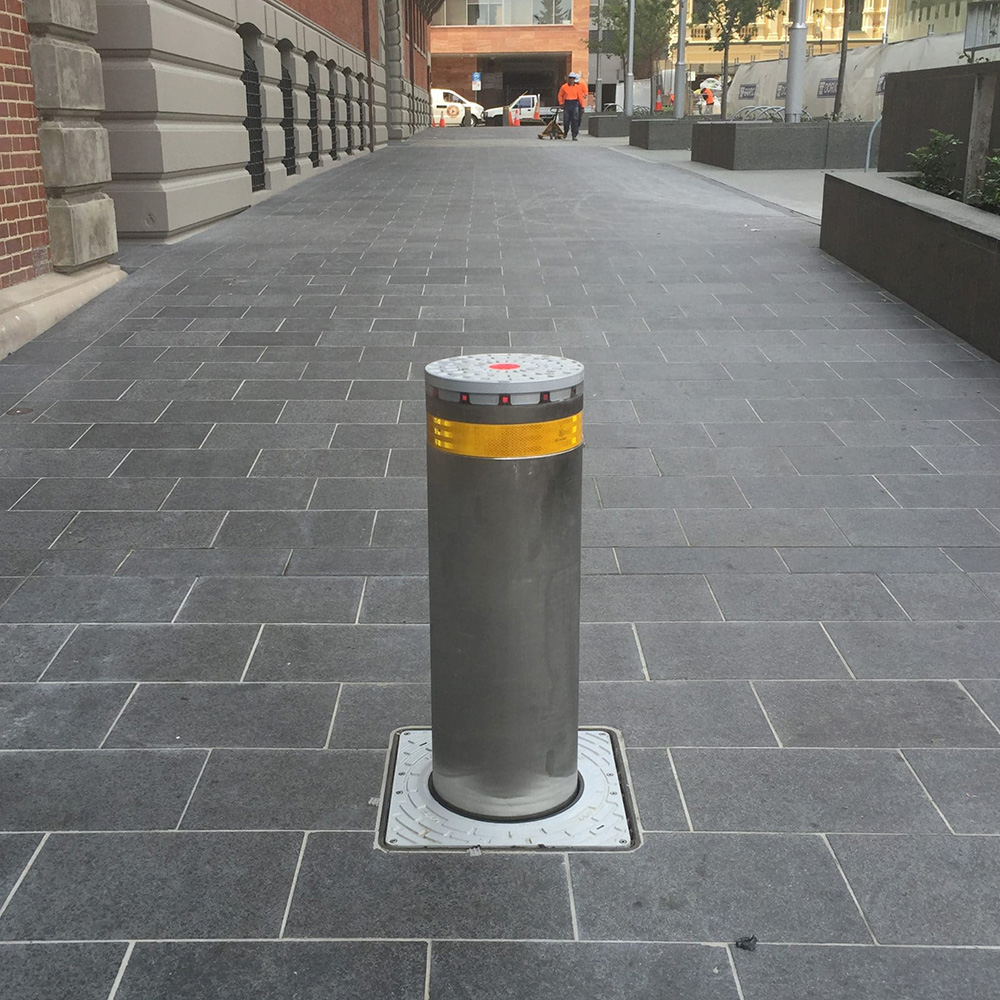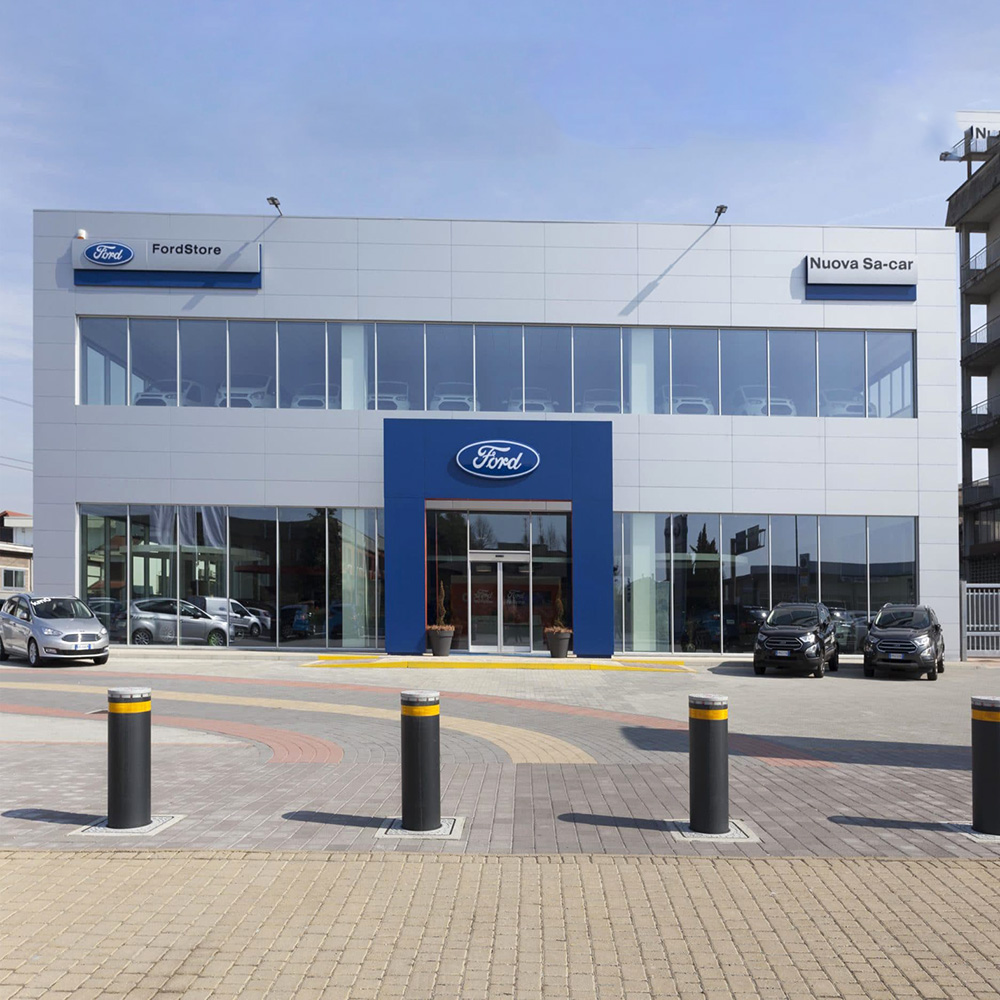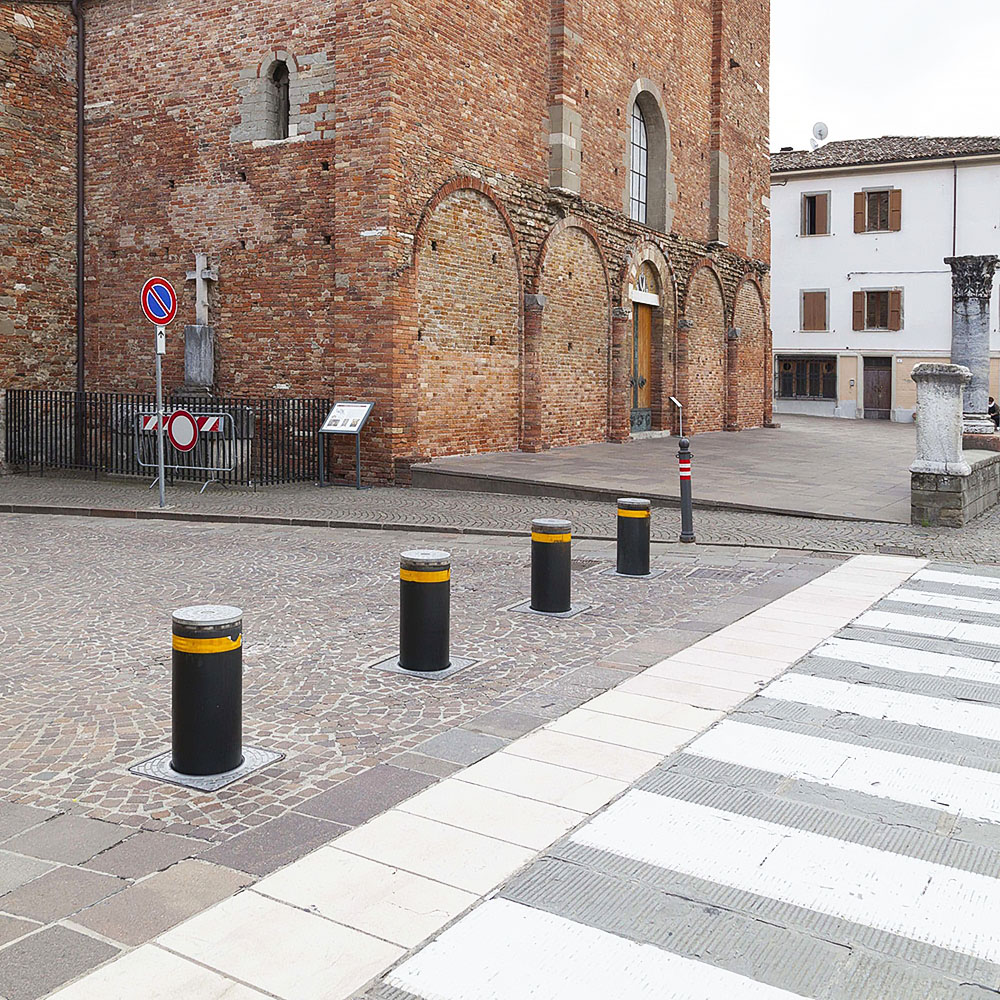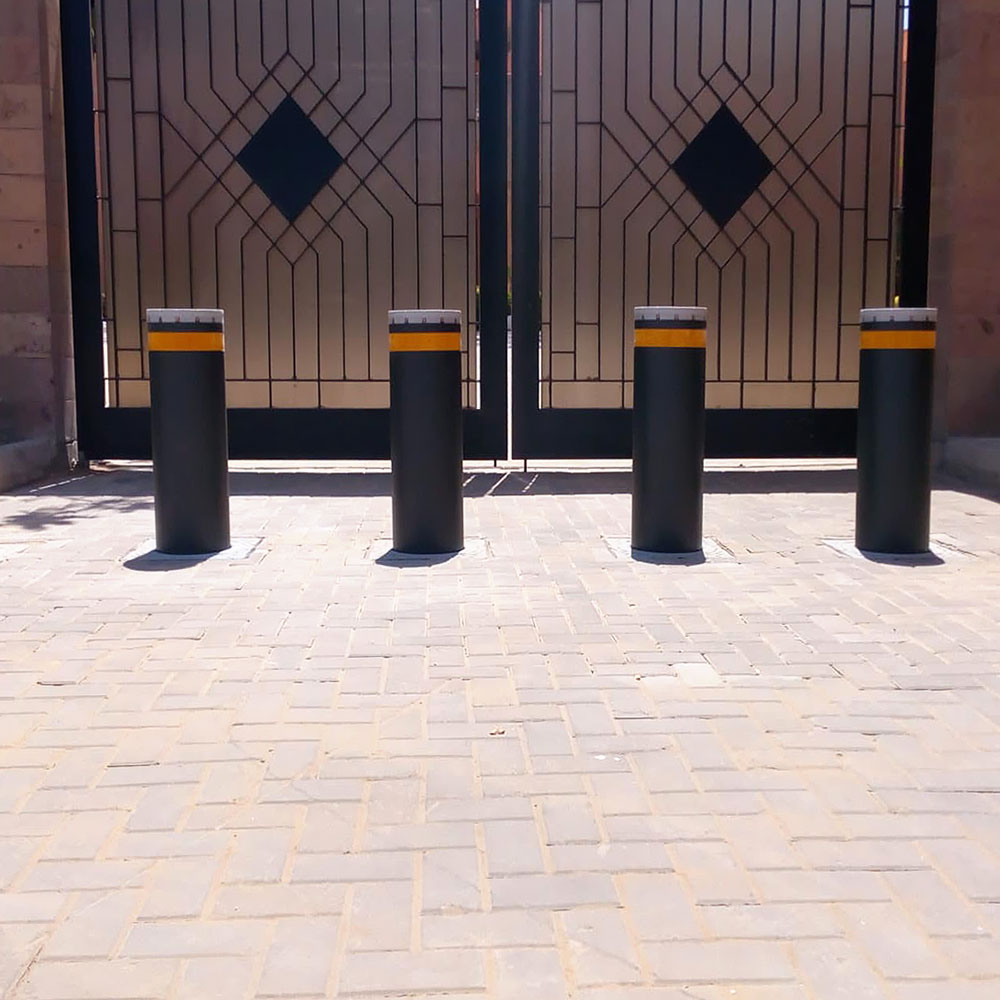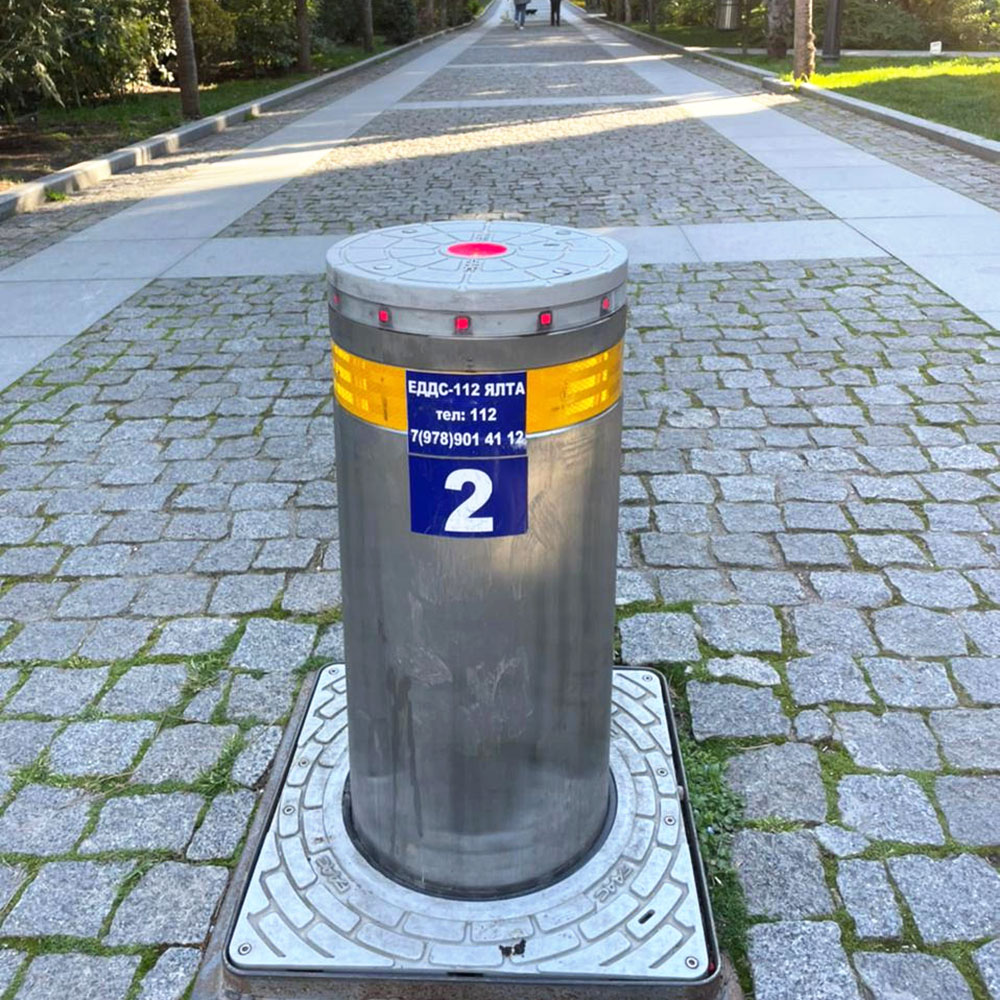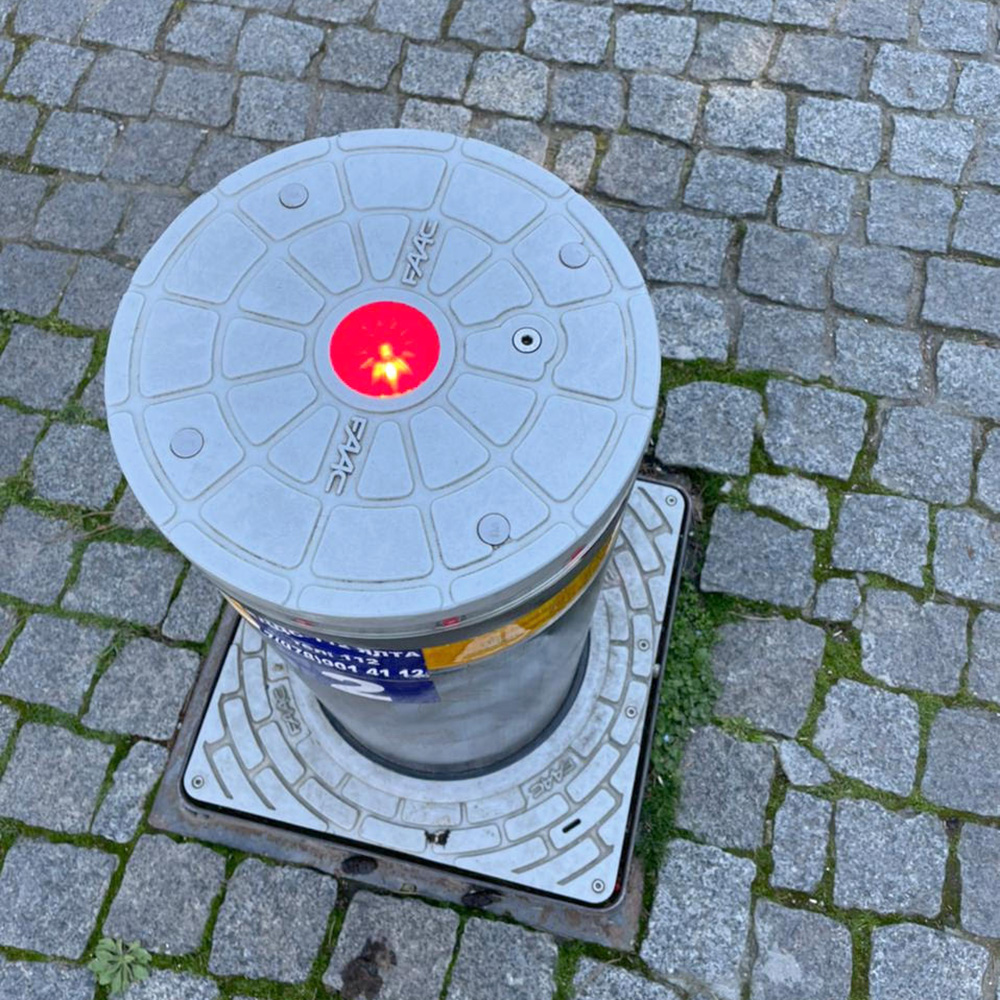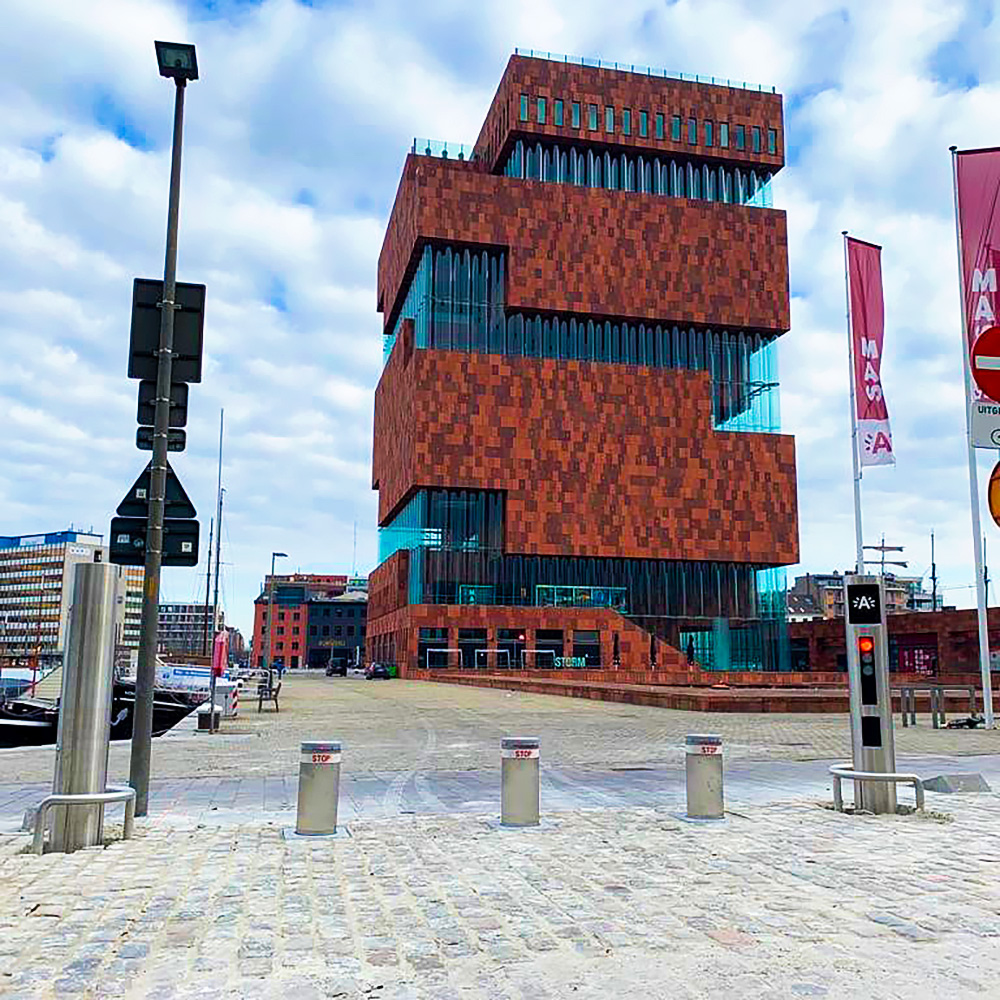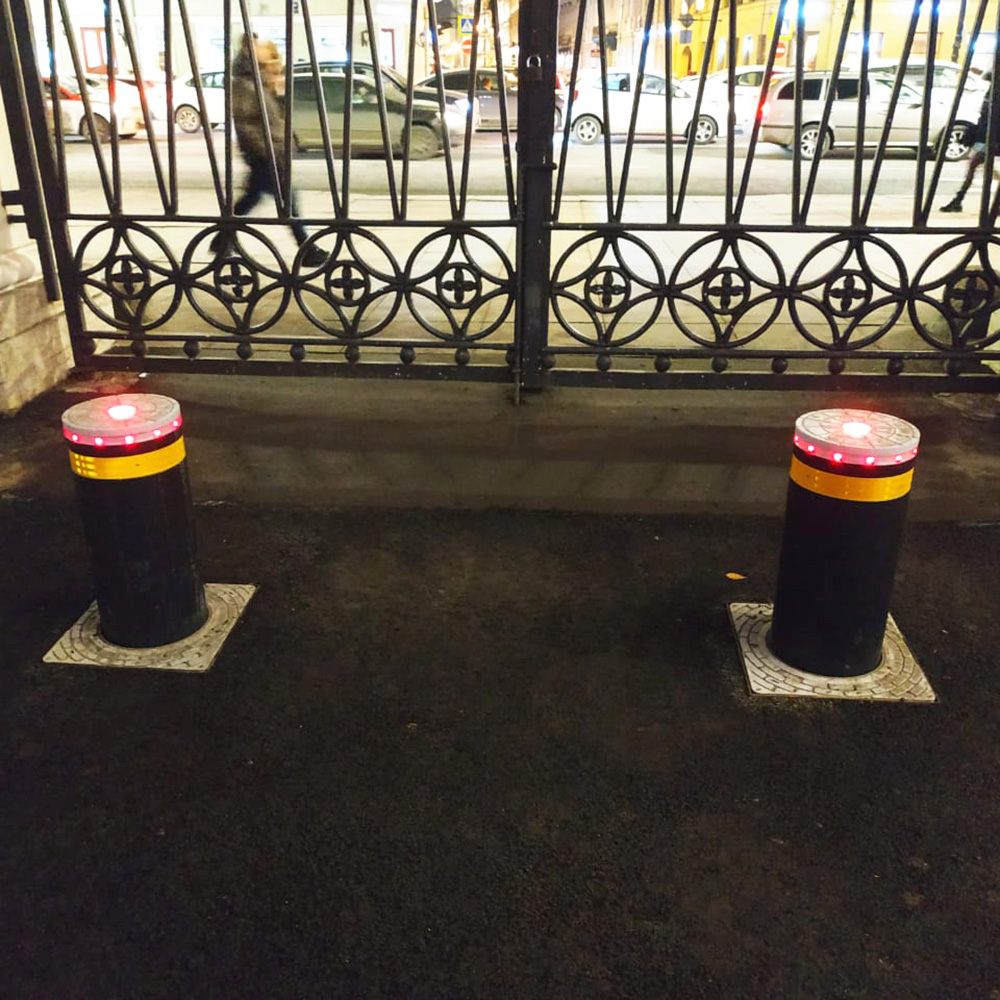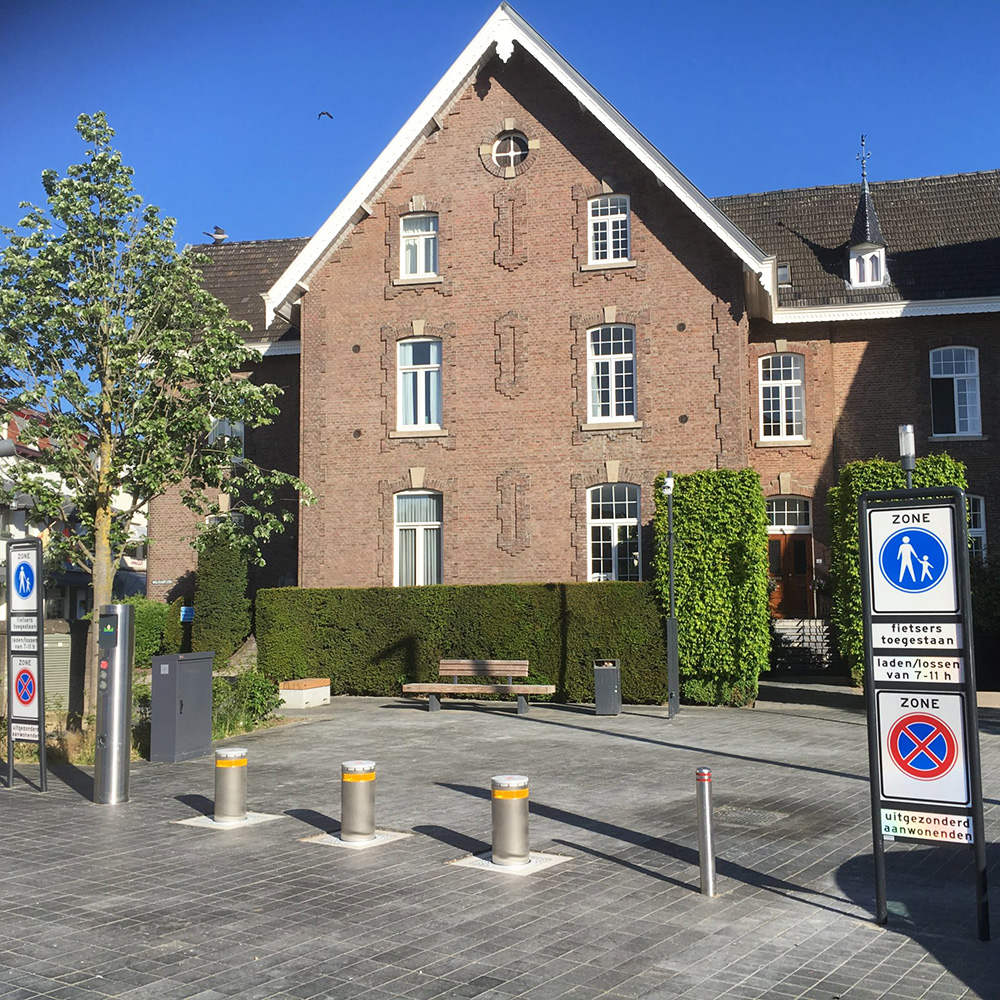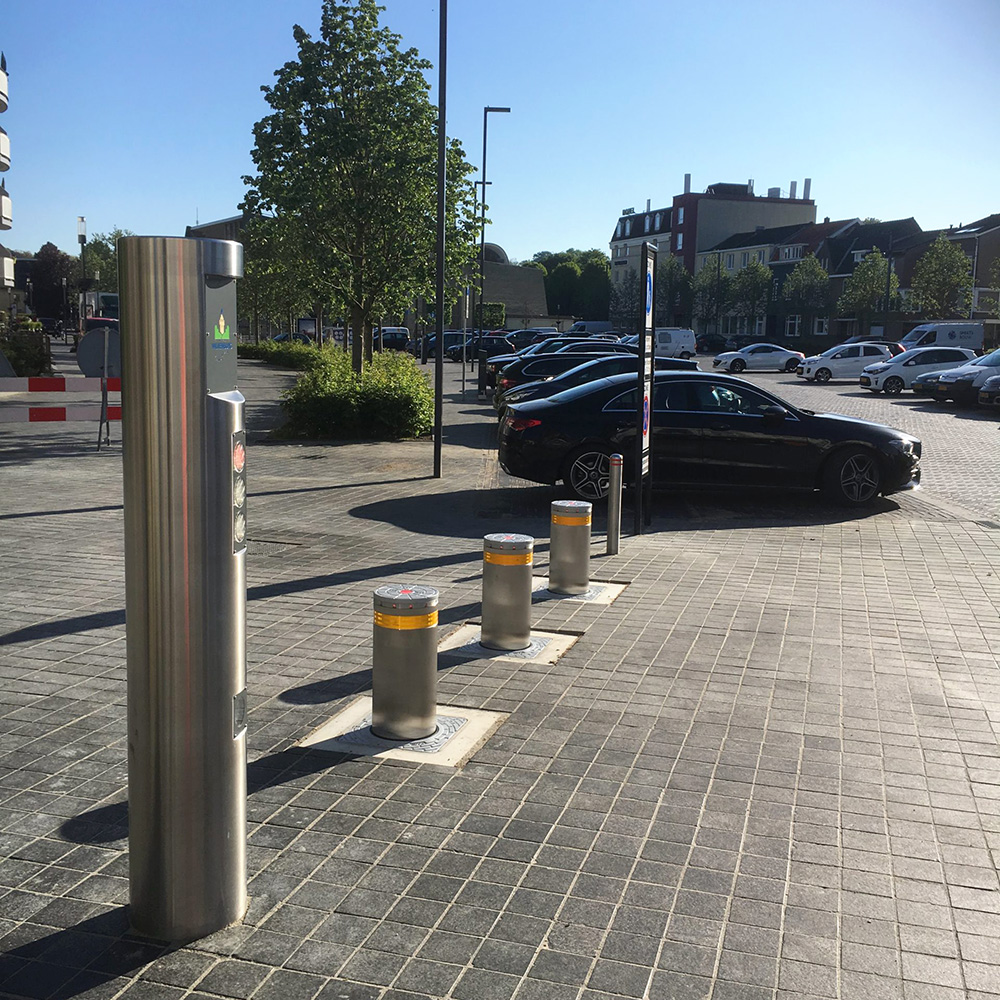 | | |
| --- | --- |
| SKU | 116060 |
| Manufacturer | FAAC International Inc. |
| Model | J275 |
| Bollard Type | Semi-Automatic |
| Rise Time | 5 sec |
| Height | 23.6 in (600 mm) |
| Color | Stainless Steel |