J355 F Fixed M50 Class K12 Crash-Rated Permanent Maximum Perimeter Security Crash Bollard (Painted Steel) - FAAC 116371
Details
J355 F Fixed M50 Class K12 Crash-Rated Permanent Maximum Perimeter Security Crash Bollard (Painted Steel) - FAAC 116371
Please Note: The M50 Bollard Series By FAAC Has Been Discontinued and Replaced By The FAAC JS80 Bollard Series.
The J355 F M50 Crash Rated Fixed Security Bollard, designed and manufactured by FAAC, is built for the protection of high-security areas such as banks, airports, and embassies. This durable bollard is made of high-quality S355JR EN 10210 grade steel and treated with a dark grey metallic catophoresis and polyester powder paint. Requiring minimal excavation, the J355 F M50 makes for a painless and permanent installation. This high security bollard is best used in tandem with the automatic J355 HA model, in order to have a fluid, adaptable security system.
**The Crash Rated J355 F M50 fixed bollard has successfully passed the national crash test simulation (ASTM F 2656-07).
Features:
Class - M50, K12
Cylinder in stainless steel, thickness 0.63 in (16 mm) cataphoresis treatment and painted
Powder painted dark grey metallised RAL 7021
Flashing light ring with central LED
Underground modular structure
ASTM F 2656-07 Crash Rated
Technical Specs:
Height of Cylinder from Ground: 47.2 in (1,200mm)
Cylinder Diameter: 14 in (355 mm)
Type of Cylinder Material: Steel S355JR EN 10210 0.63 in (16mm) thick
Type of Cylinder Treatment: Cataphoresis and polyester powder paint, dark grey metallised RAL 7021
Reflecting Strip Height: 2.2 in (55 mm)
Standard Reflecting Strip Color: White
Break-In Resistance: 1.680.00 J
Foundation Size: 157.5" x 90.5" x 13.8"
**In order to comply with ASTM F 2656-07 Crash Rating, this bollard should be installed using 3 or more bollards. Additionally it is suggested following these guidelines for bulding your bollard foundations:
Required Excavation Dimensions: 158" W x 90" D x 14"L
Concrete Specifications: Class C30/37 Concrete With 10-30 Aggregate According to EN 12620 Standard. Bollard Should Be Installed At Minimum 7 Days After Concrete Sets.
Surrounding Ground Conpacting Index: ≥ 90% Proctor Optimum Curve, According To EN 13286-2:2005 Standard.
Reinforcing Foundation Bars: ≥ Ø 0.5" Iron Bars B450C Class, According To ASTM A615 - Grade 60.
Optional Accessories:
Installation Gallery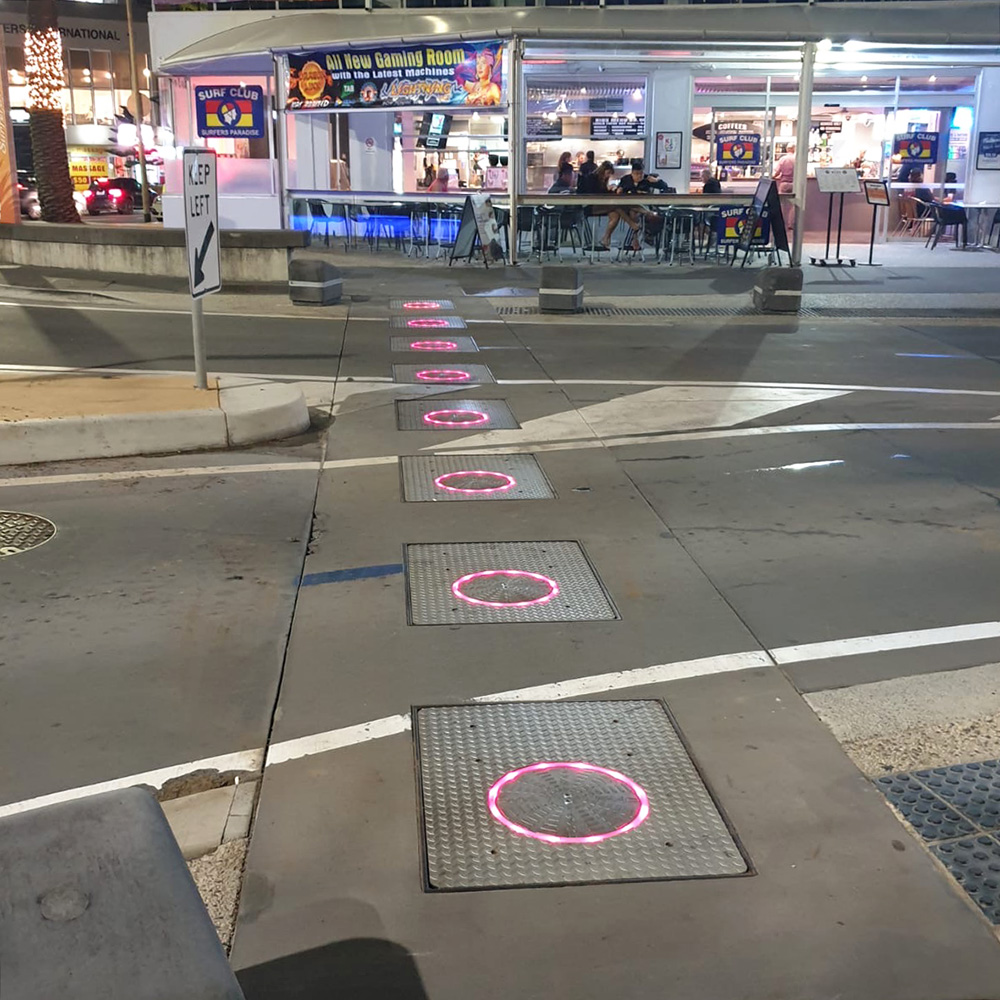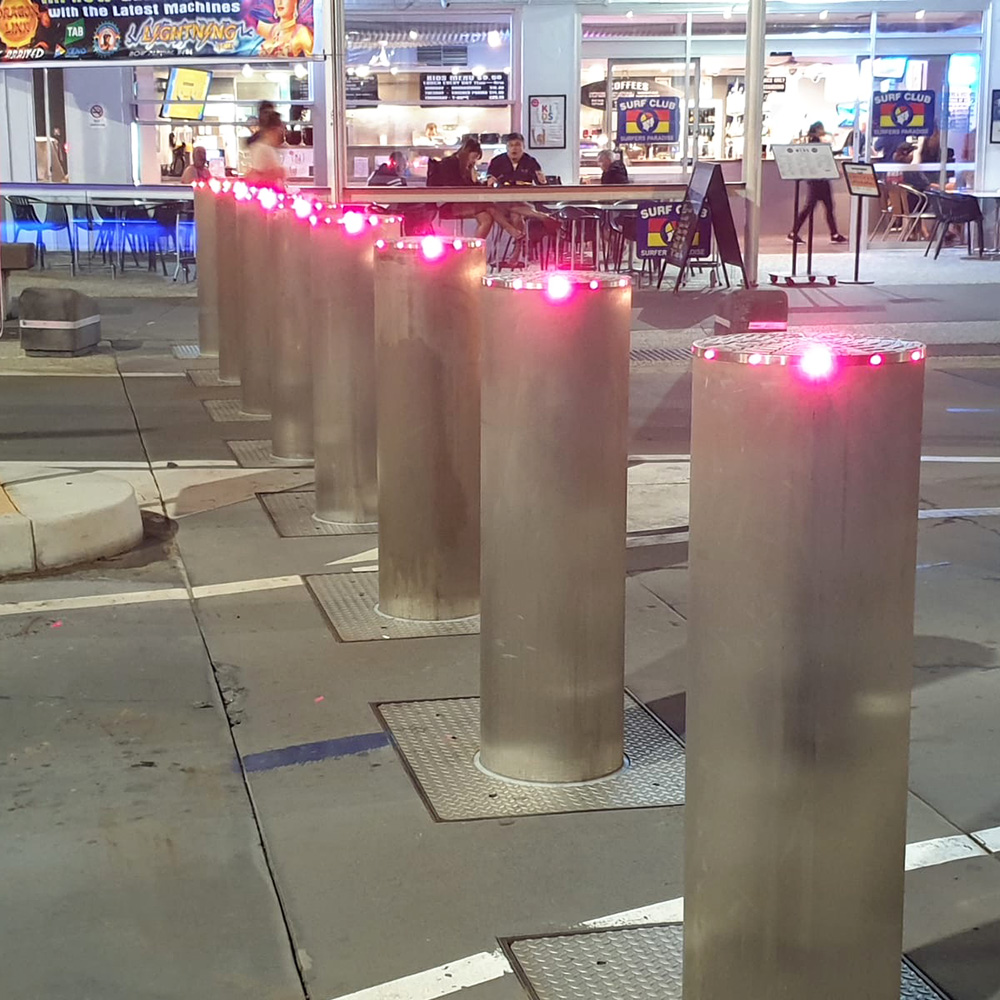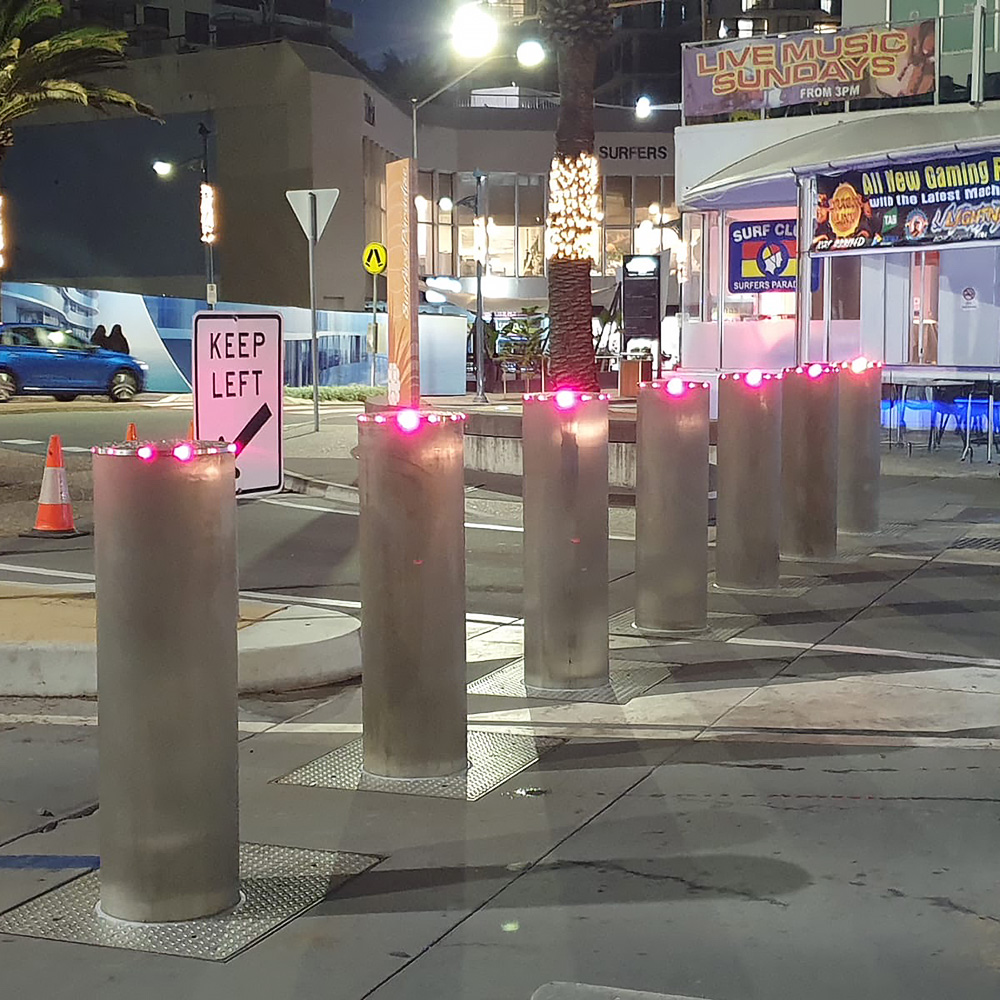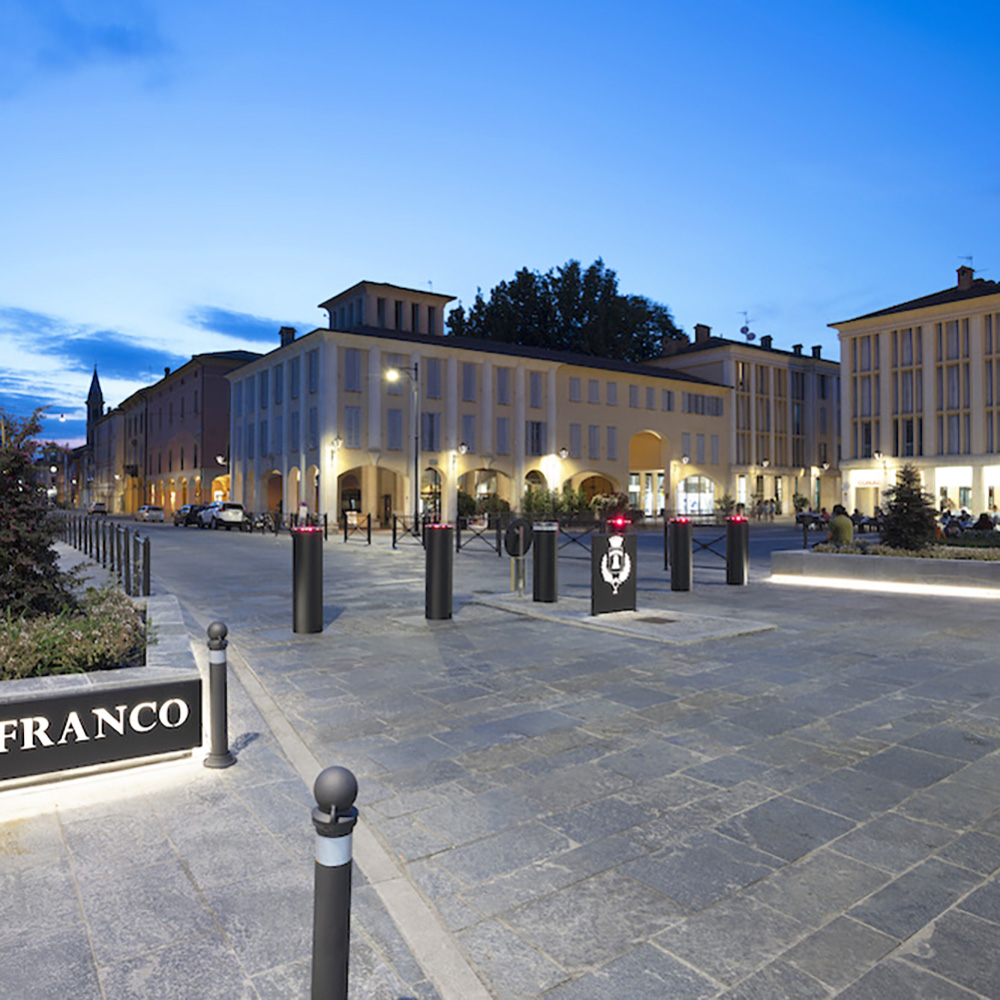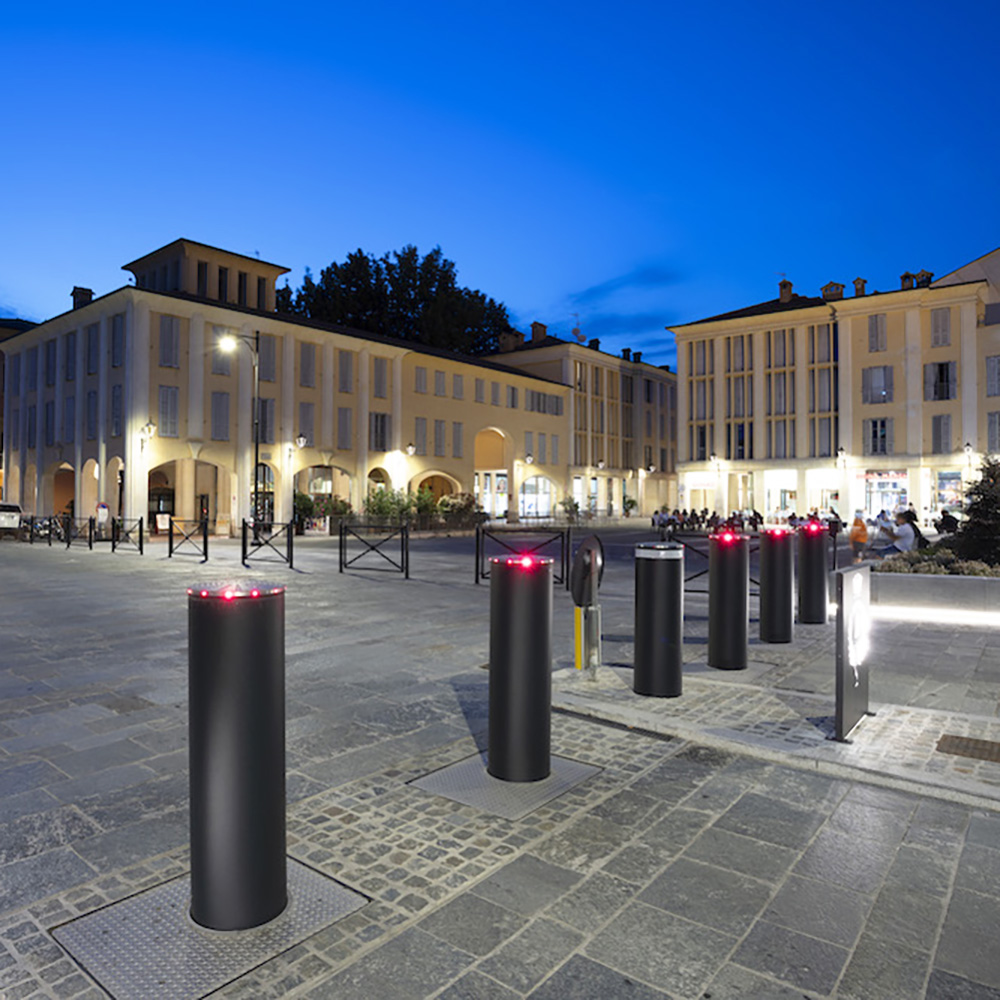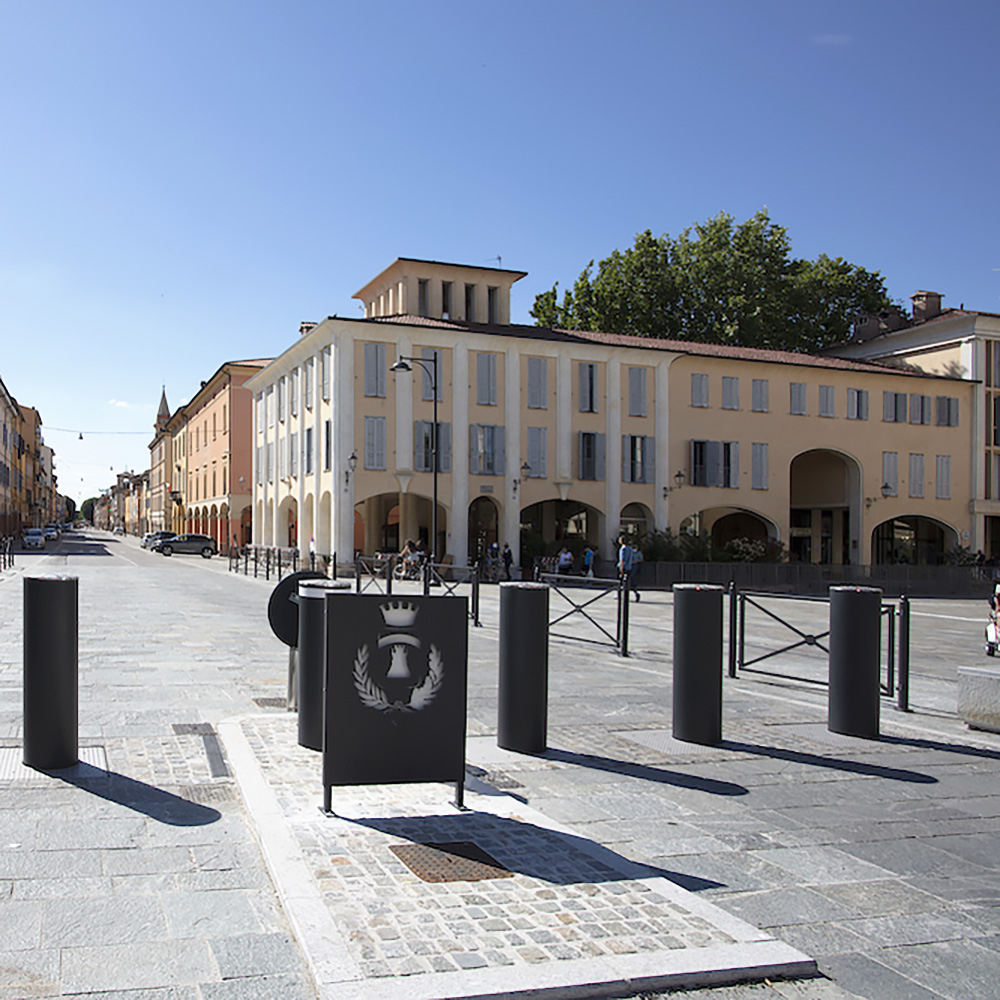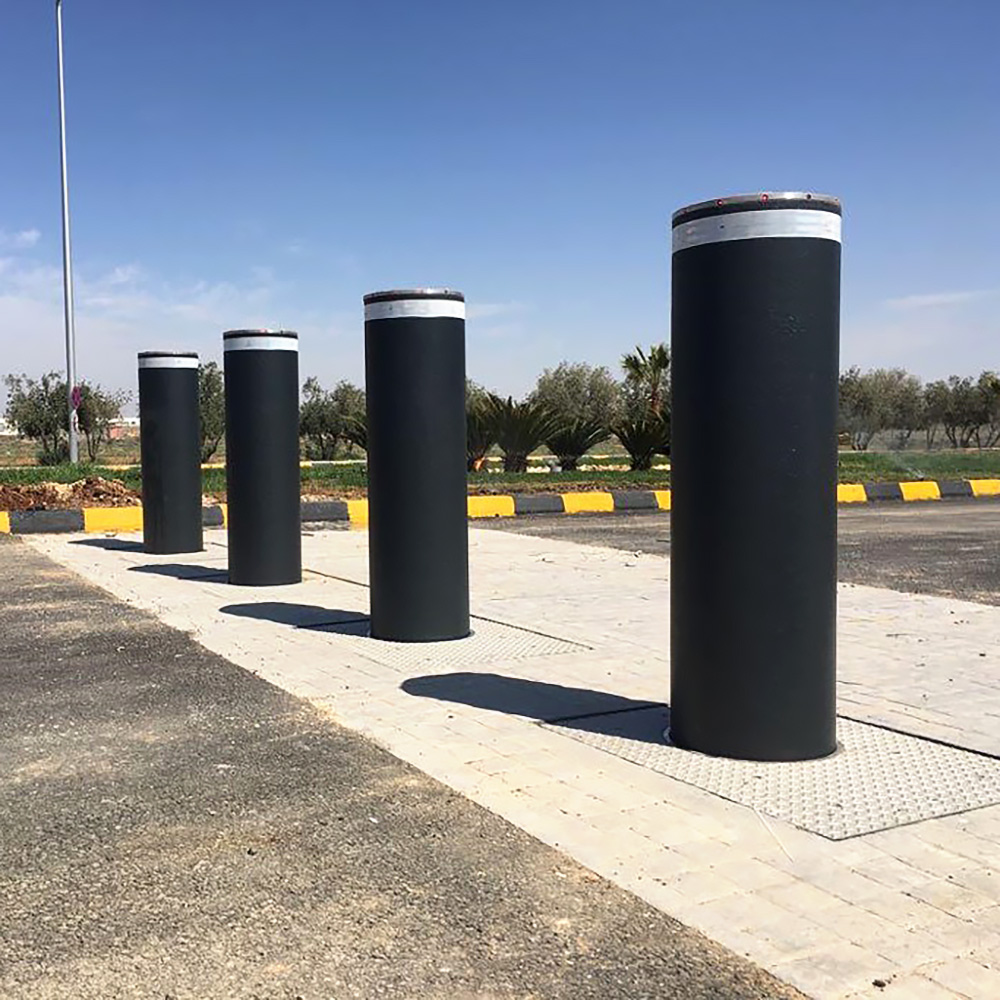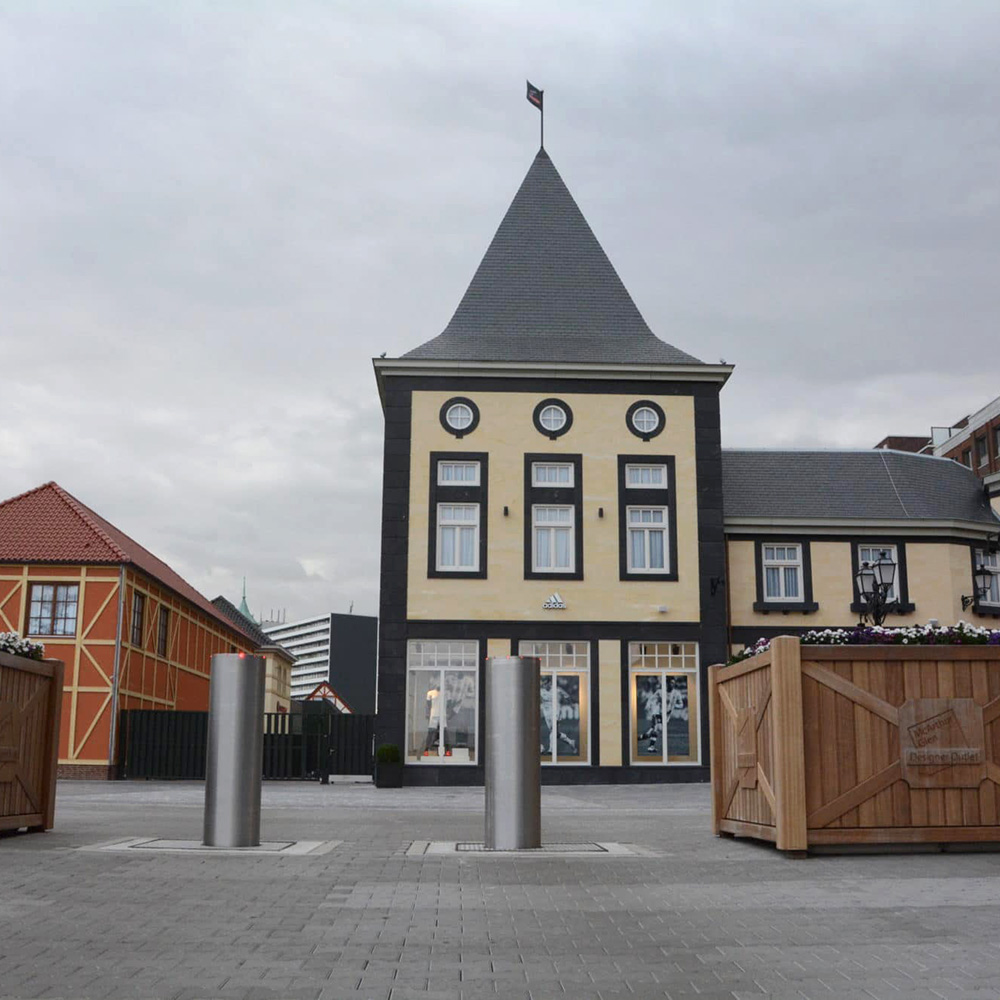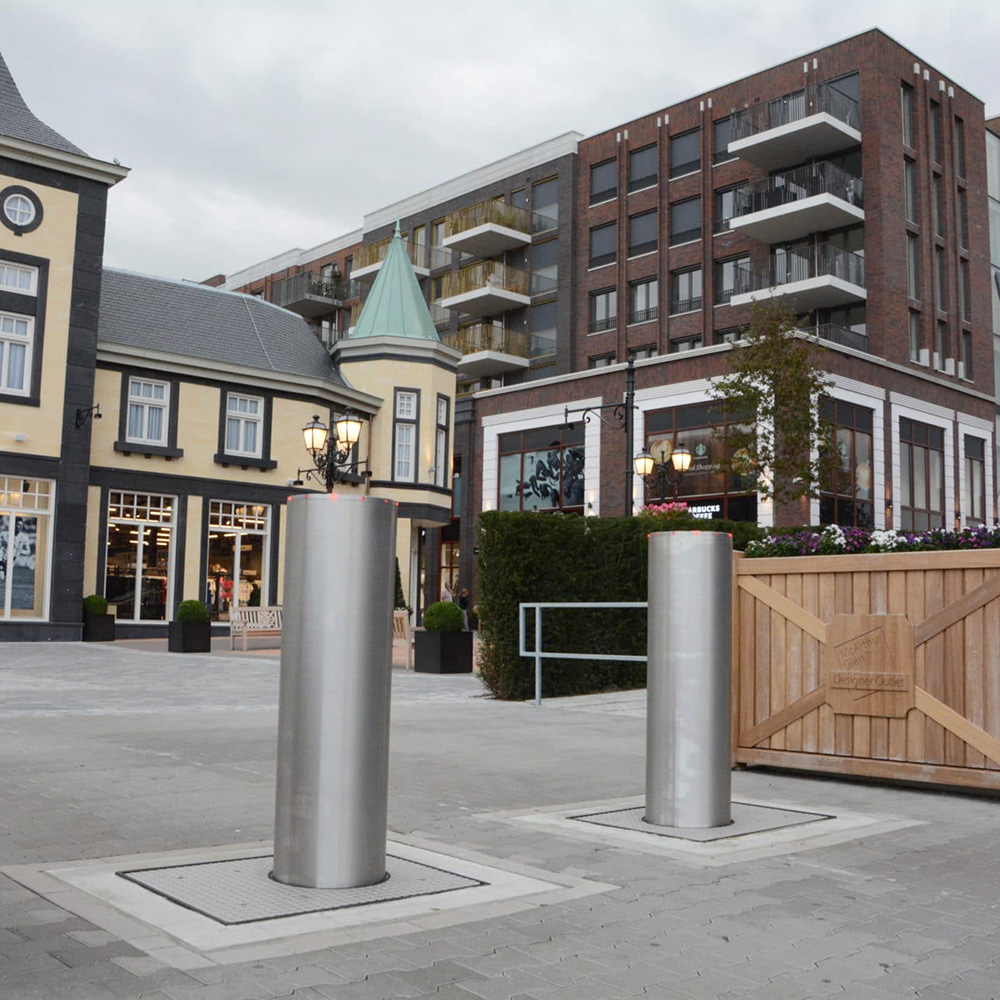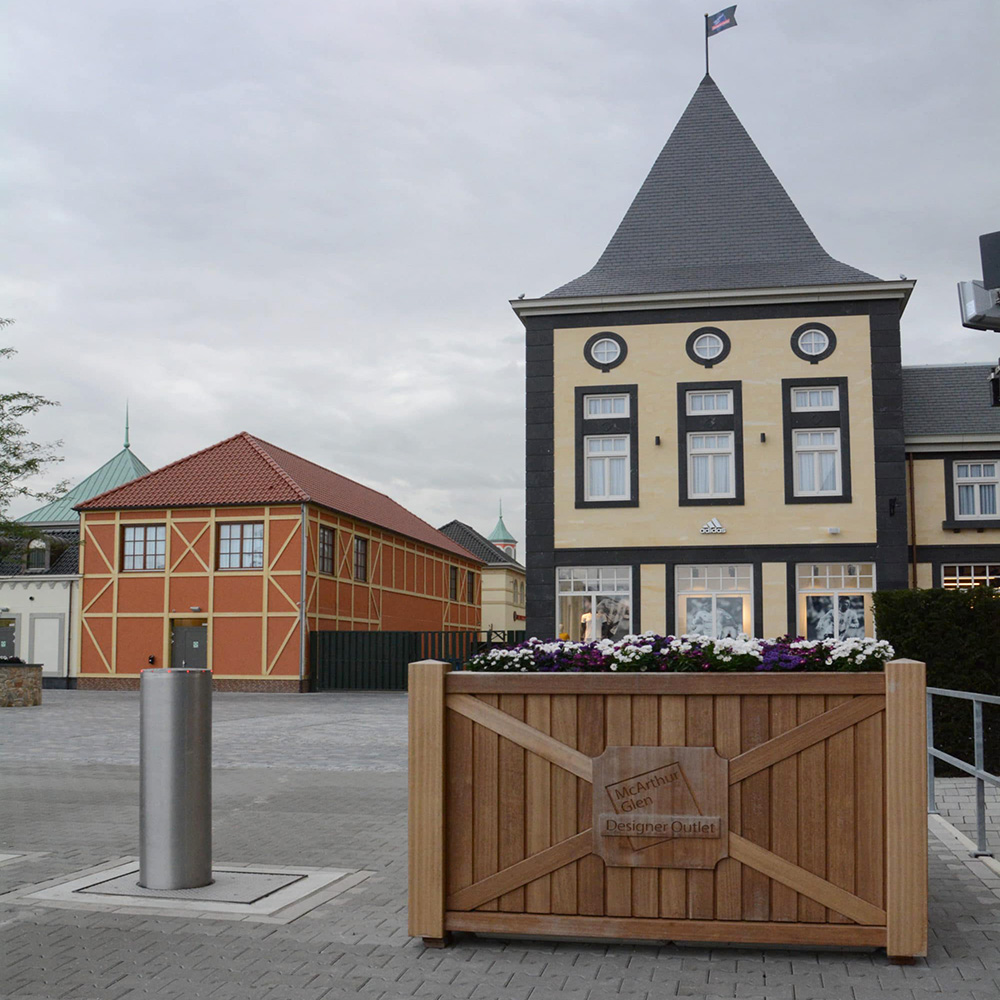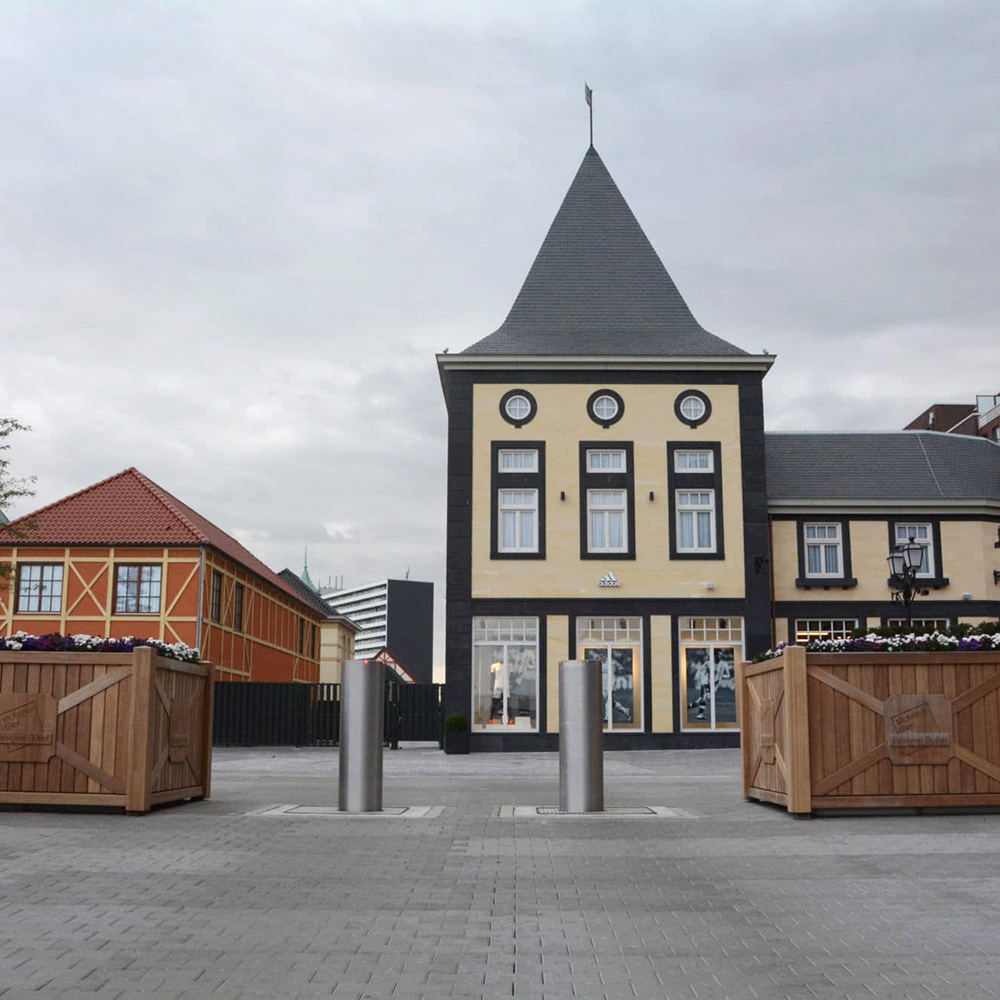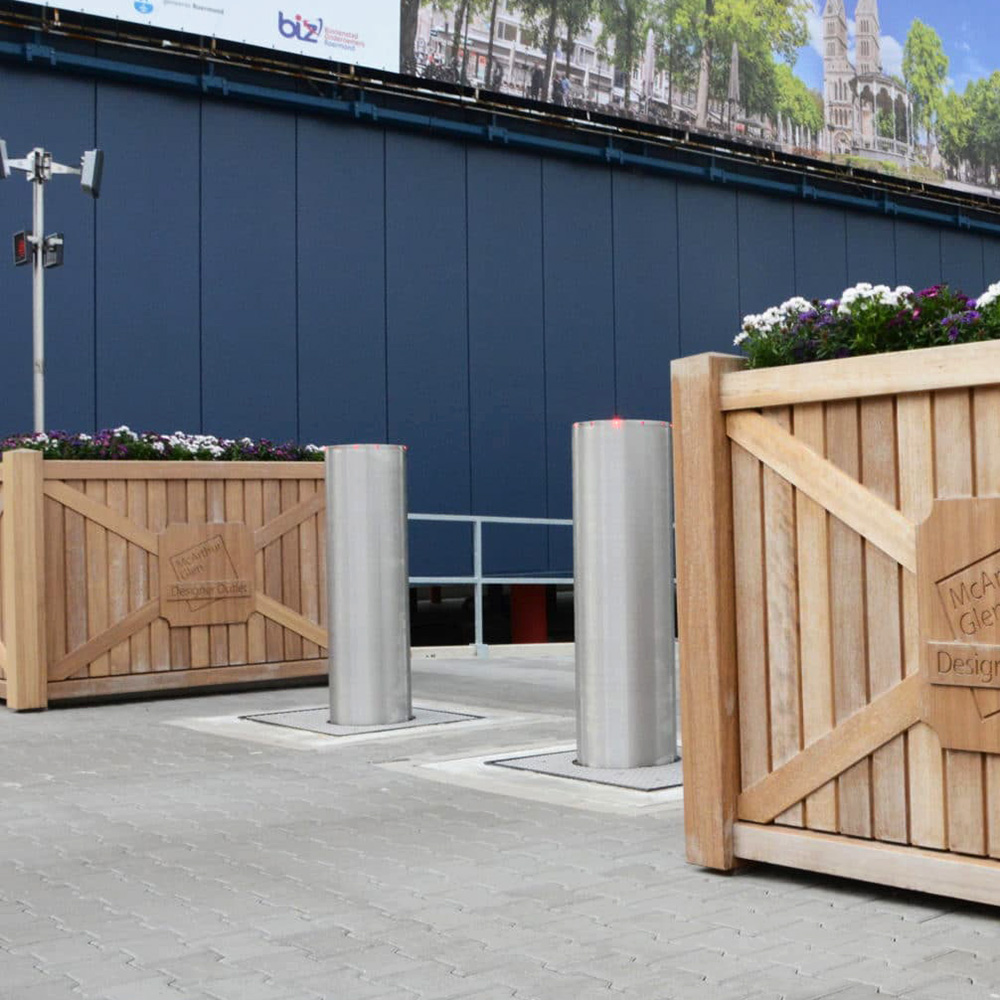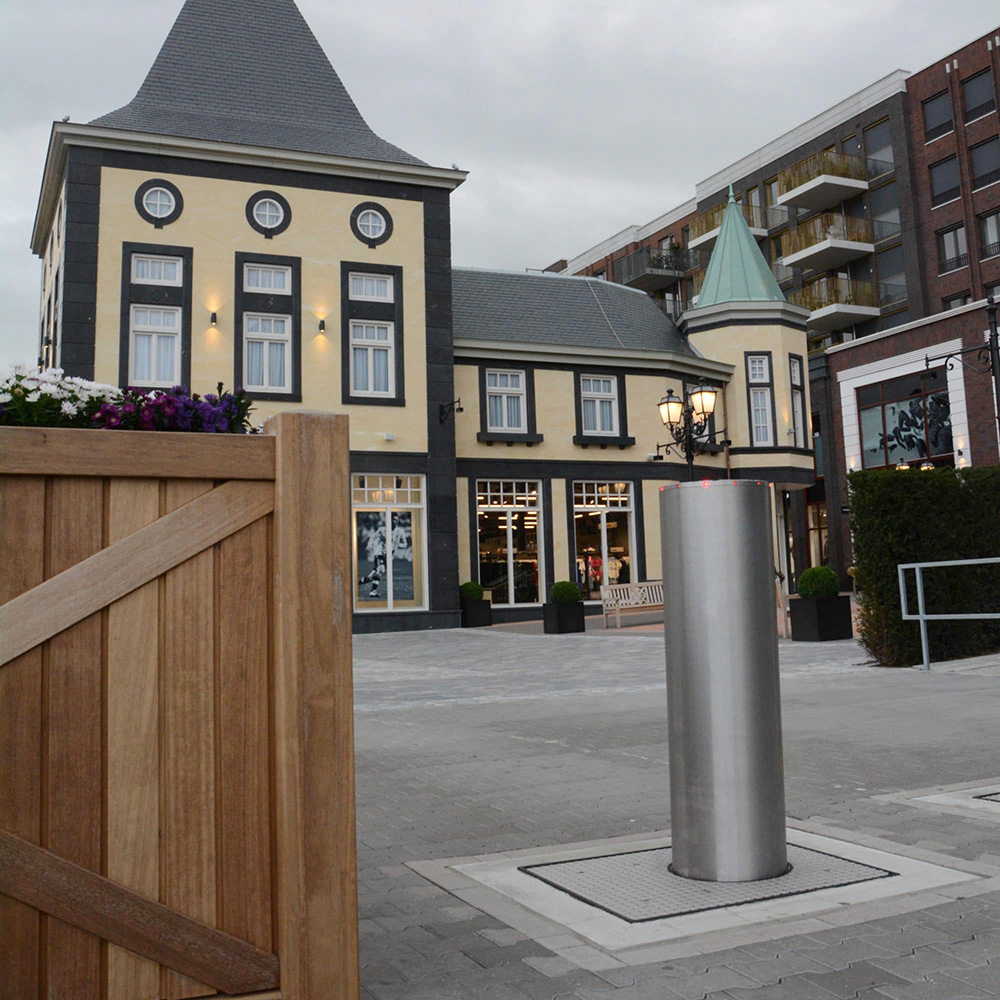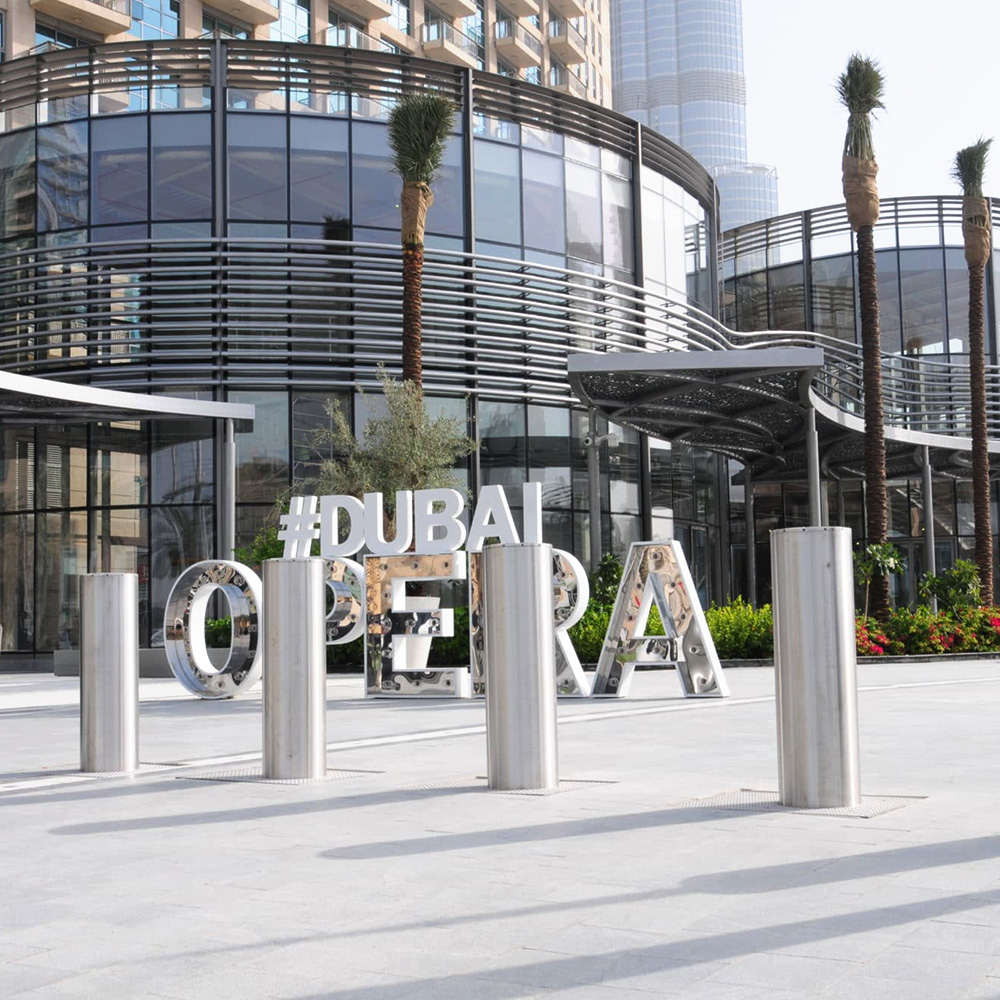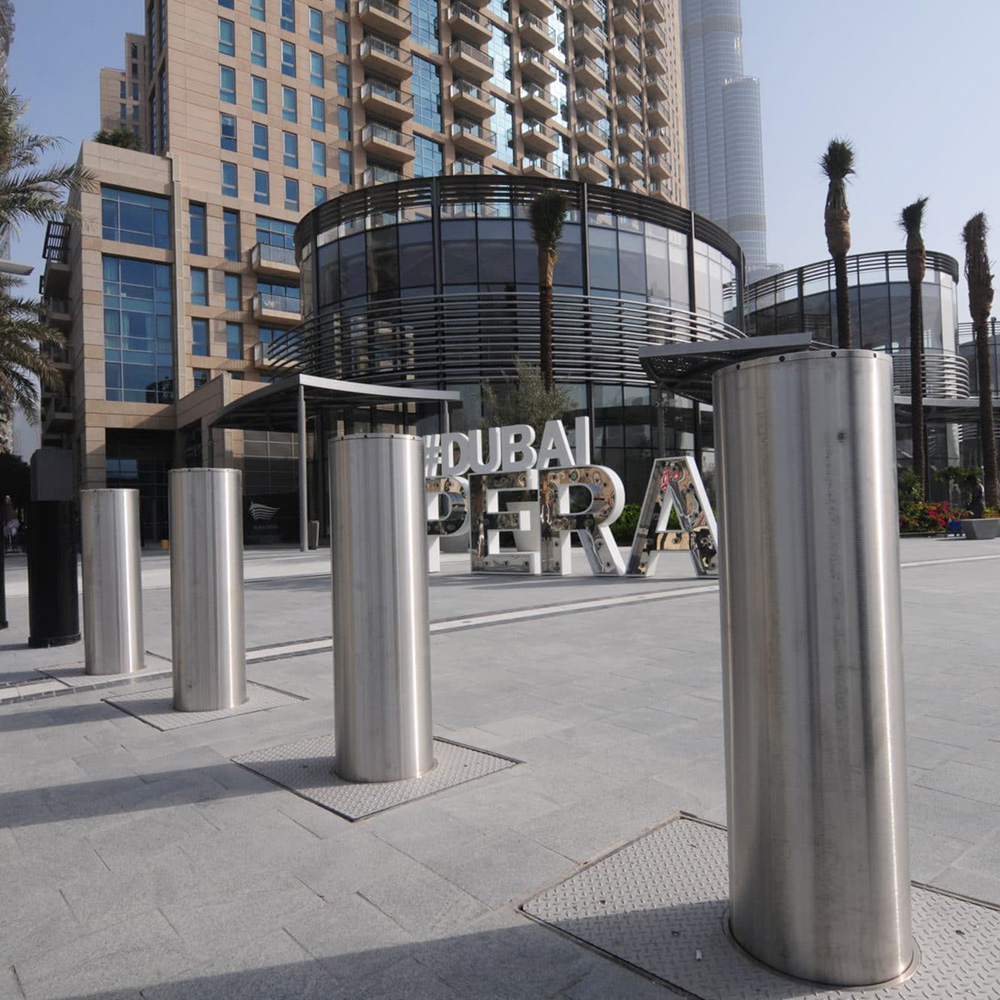 | | |
| --- | --- |
| SKU | 116371 |
| Manufacturer | FAAC International Inc. |
| Model | J355 M50 |
| Bollard Type | Fixed |
| Class | K12, M50 |
| Crash Rated | ASTM F 2656-07 |
| Height | 47.2 in (1200 mm) |
| Color | Painted Steel |