Details
Please Note: The M50 Bollard Series By FAAC Has Been Discontinued and Replaced By The FAAC JS80 Bollard Series.
The J355 HA M50 EFO Crash Rated Automatic Retractable Security Bollard is designed for the protection of sensitive areas such as airports, embassies, consulates, banks, ports and more. Expertly designed and manufactured by FAAC, this special bollard features EFO, or Emergency Fast Operation, for very fast rise times. In the event of an emergency, this bollard can rise in just 2 seconds, compared to the standard version that rises in 6 seconds.
This bollard has been tested according to PAS 68:2013 and IWA 14-1:2013 regulations, obtaining certification for the highest class of penetration possible. Classification M50 indicates that the J355 bollard is able to stop a 15,000 lb. truck travelling at 50 mph with just 39" of total penetration (P1).
*Note: A foundation pit is necessary for the installation and operation of this bollard. Foundation Pit is sold separately.
Features:
Class M50, K12
Certified according to Standard PAS 68:2013 and IWA 14-1:2013
PAS 68:2013 Crash Rated
IWA 14-1:2013 Crash Rated
Supplied with the main accessories already included
Lock in the up position guaranteed even in the event of a power outage
Extreme care in the selection of materials
Steel cylinder, thickness 1.18 in (30 mm) with cataphoresis treatment and painted
Powder paint dark grey metallised RAL 7021
Flashing lights ring with central LED
Hydraulic lock in the up position (in the event of a power outage)
Watertight galvanized steel pit sheet with built-in drainage connection
Emergency circuit for a faster rise time
Specifications:
Drive: Hydraulic Operator
Cylinder Height: 47.2 in (1,200mm)
Cylinder Diameter: 14 in (355 mm)
Cylinder Material: Steel S355JR EN10210 1.18 in (30mm) thickness
Cylinder Surface Treatment: Cataphoresis and polyester powder painted RAL 7021 metallic dark grey
Sleeve Material, Stainless Steel Version: AISI 316 satin finished
Cylinder Head: Aluminium RAL 9006
Rise Time: Approx. 6 sec
Emergency Rise Time: Approx. 2 sec
Descent Time (Standard): Approx. 3 sec
Input Voltage: 230 Vac +6% - 10%; 50 / 60 Hz
Power: 3,900 W
Maximum Force: 2,025 lbf (9,000 N)
Junction Box Protection Rating: IP 67
Recommended Use: Security areas
Reflecting Strip Height: 2.2 in (55 mm)
Crash Resistance: 1852 KJoules
Operating Ambient Temperature: 5°F to 131°F (-15 °C / +55 °C)
Operating Ambient Temperature with Heater (optional): -40°F to 131°F (-40 °C / +55 °C)
Connection Cable: Standard 16+1 conductor cables, minimum AWG16 (not supplied)
Optional Accessories:
Installation Gallery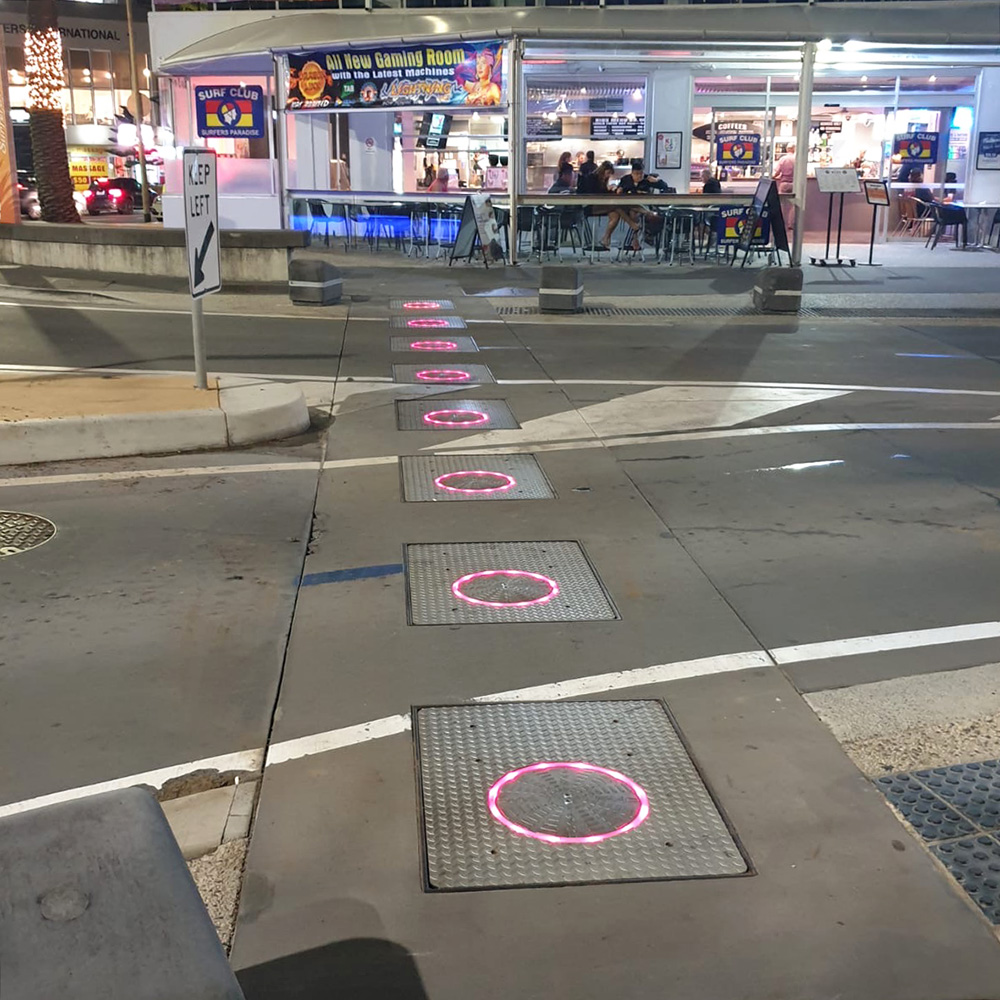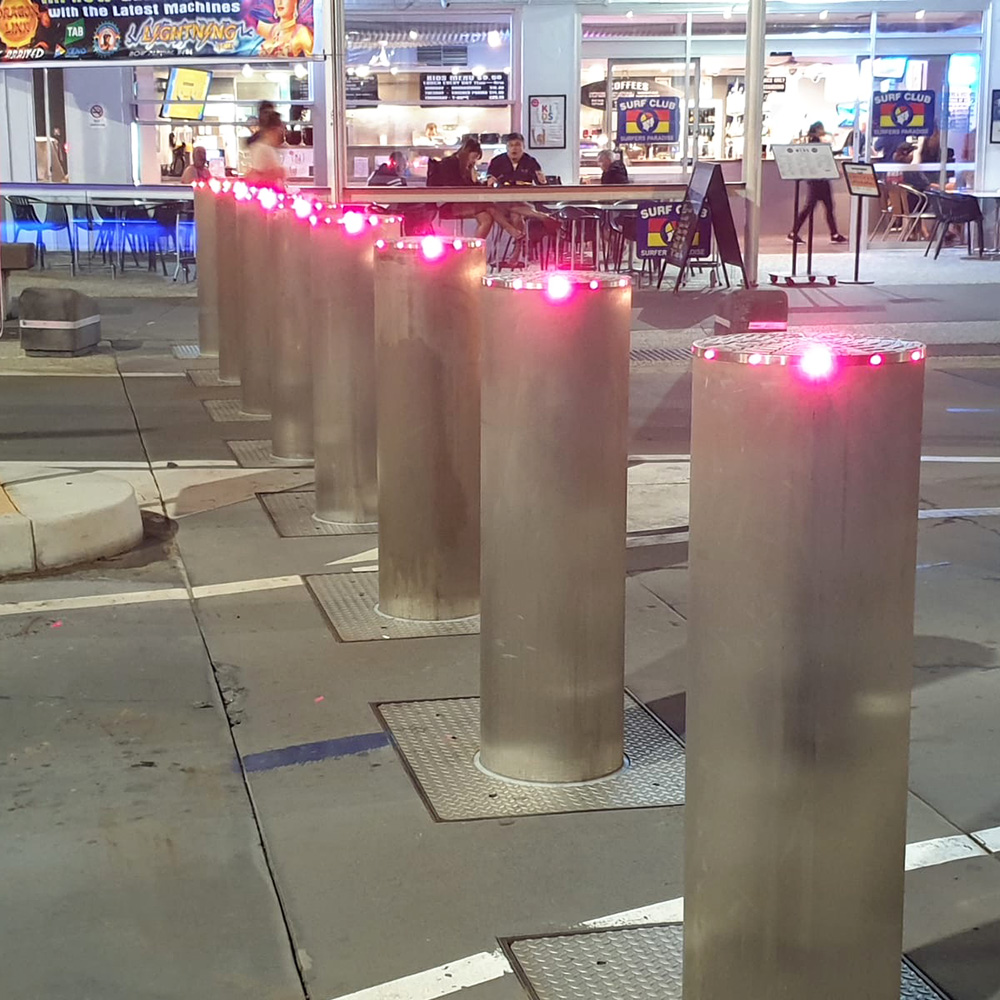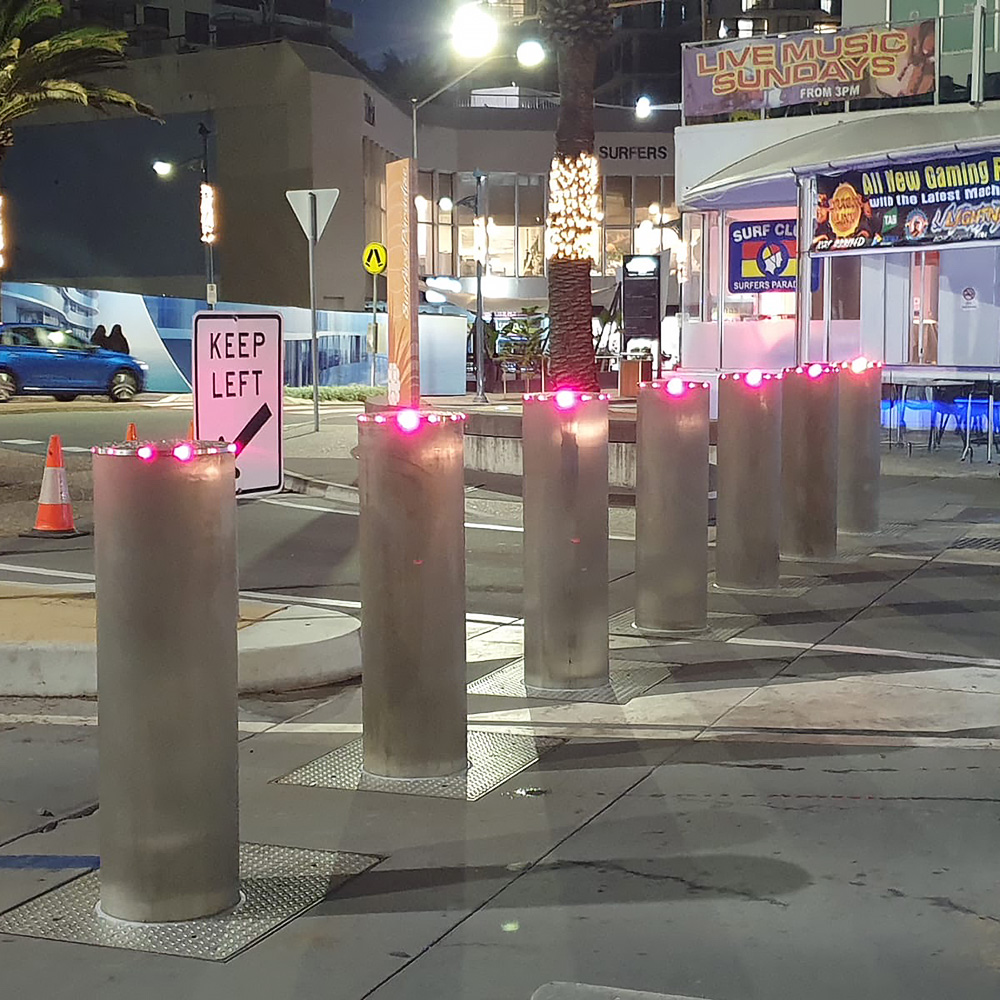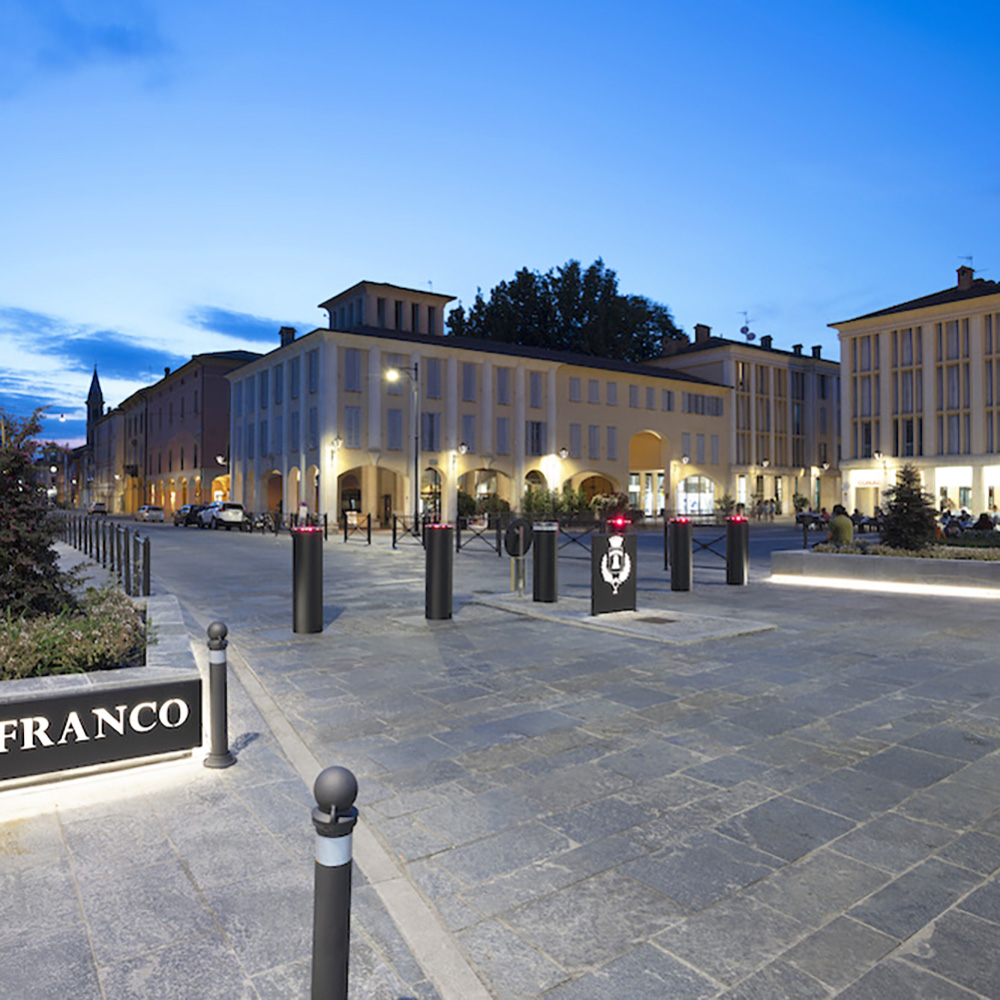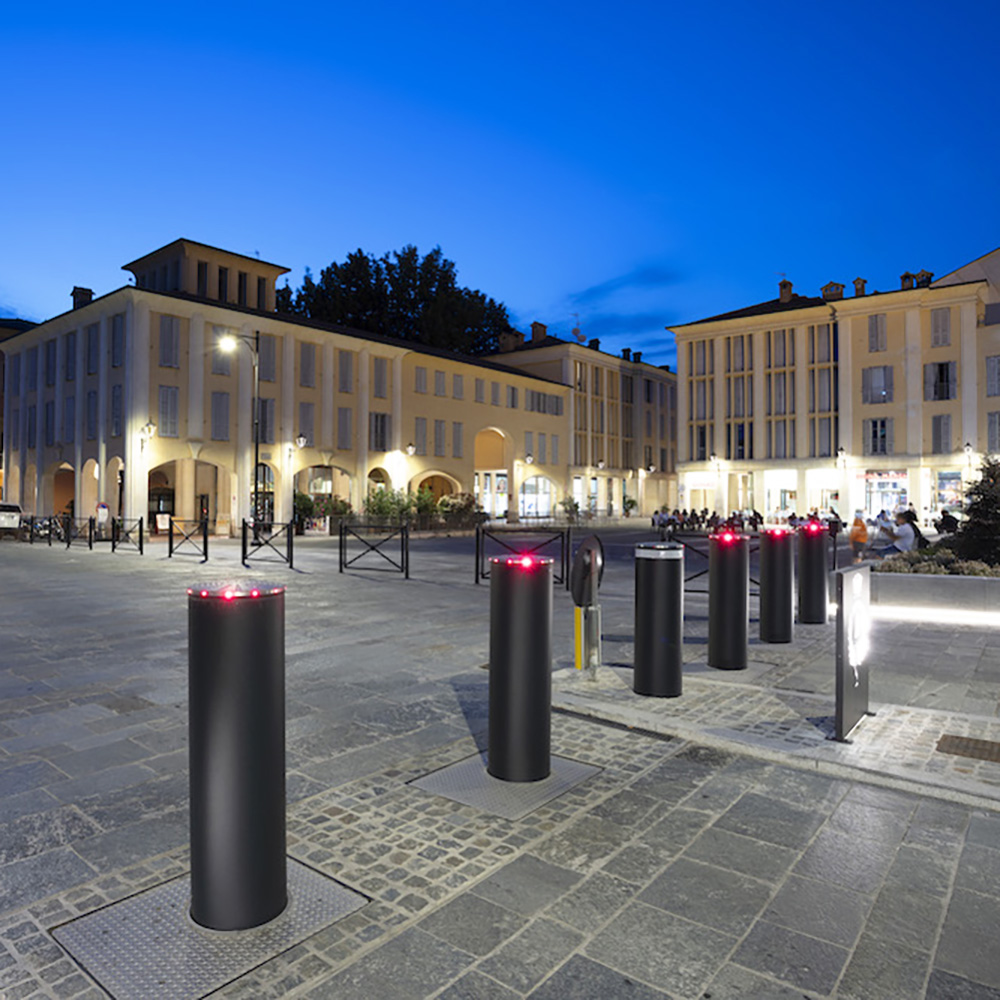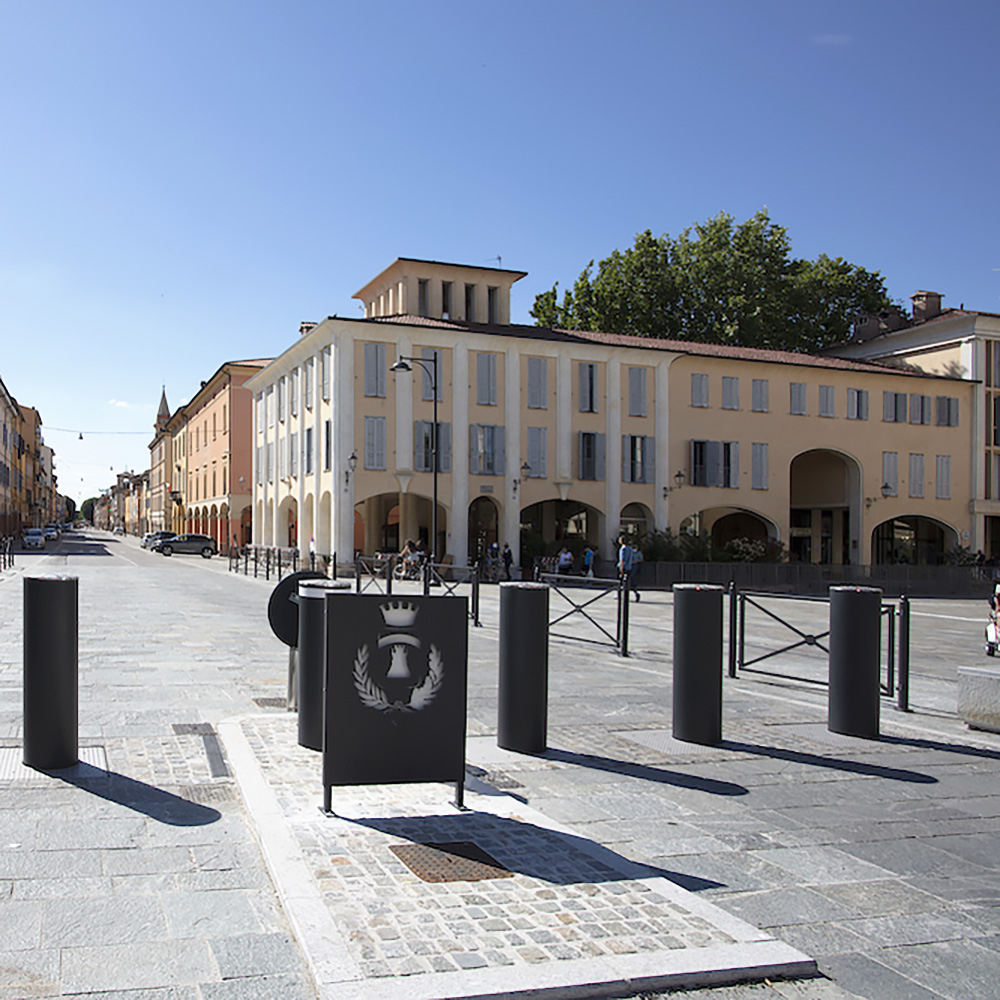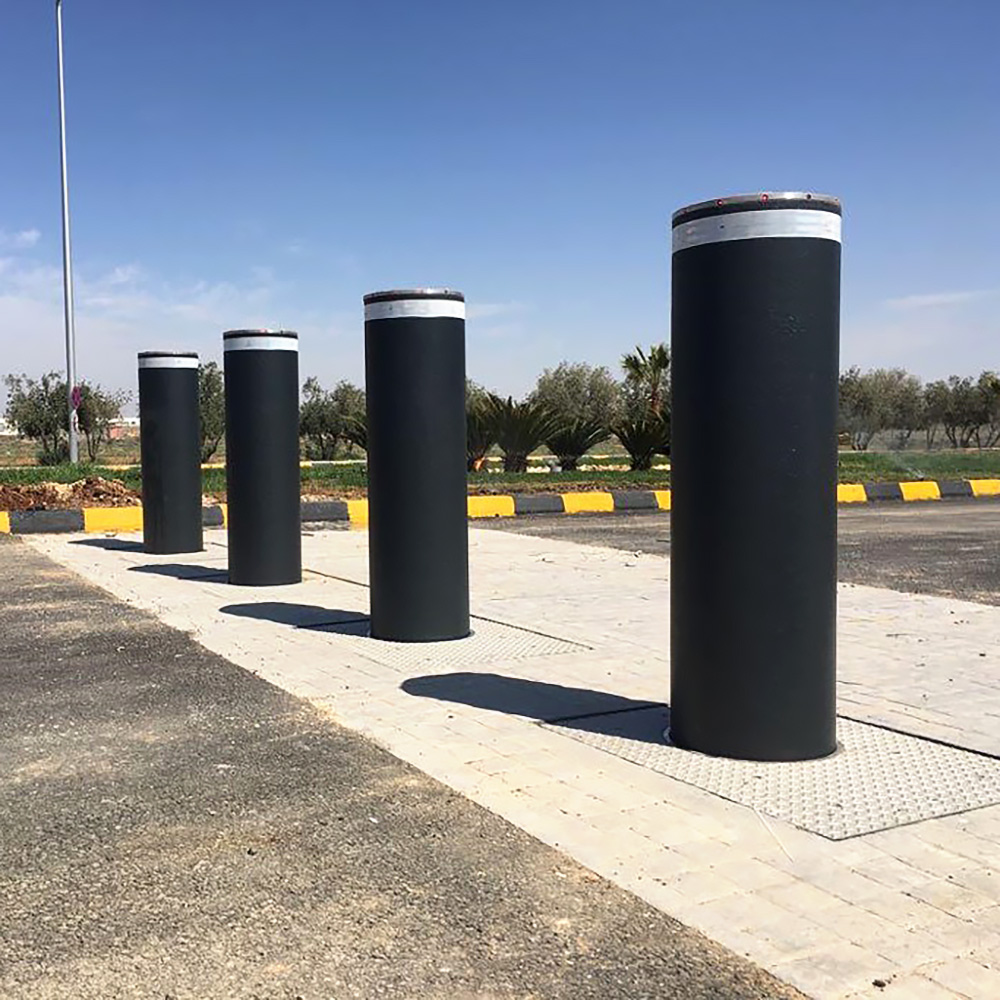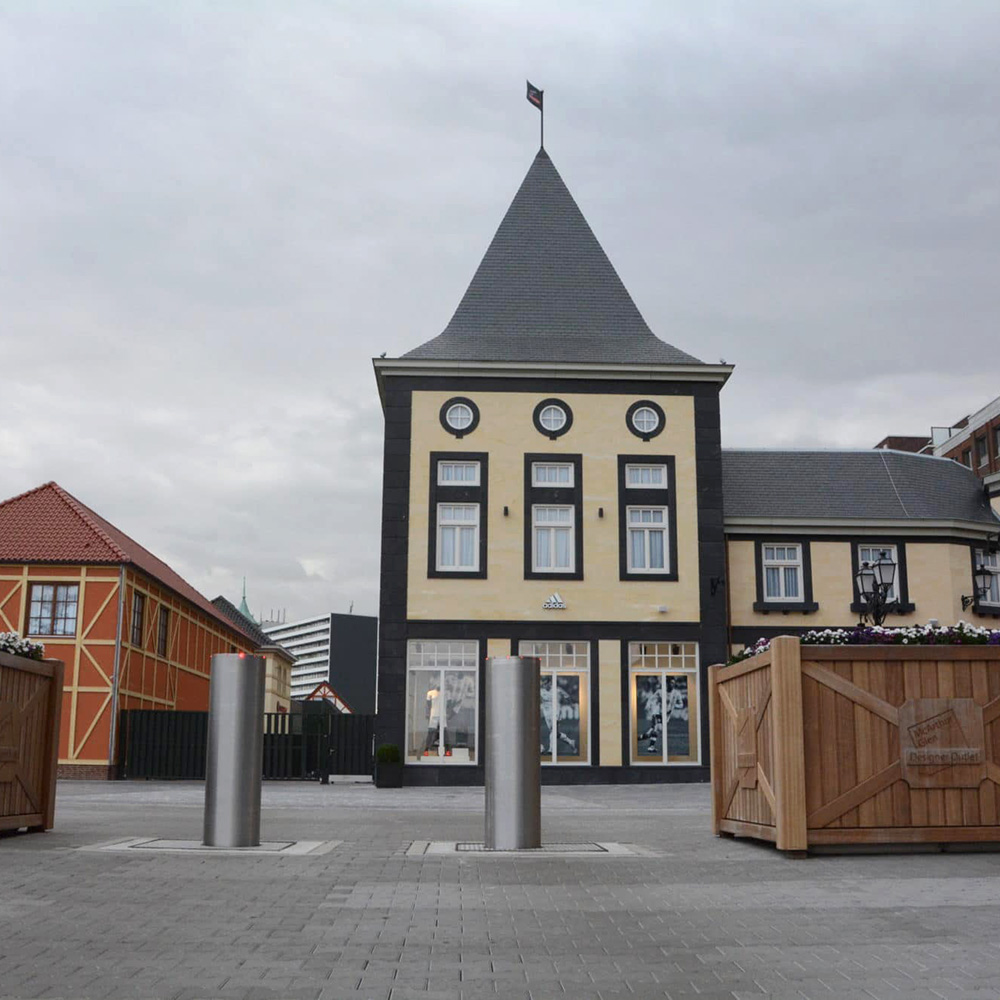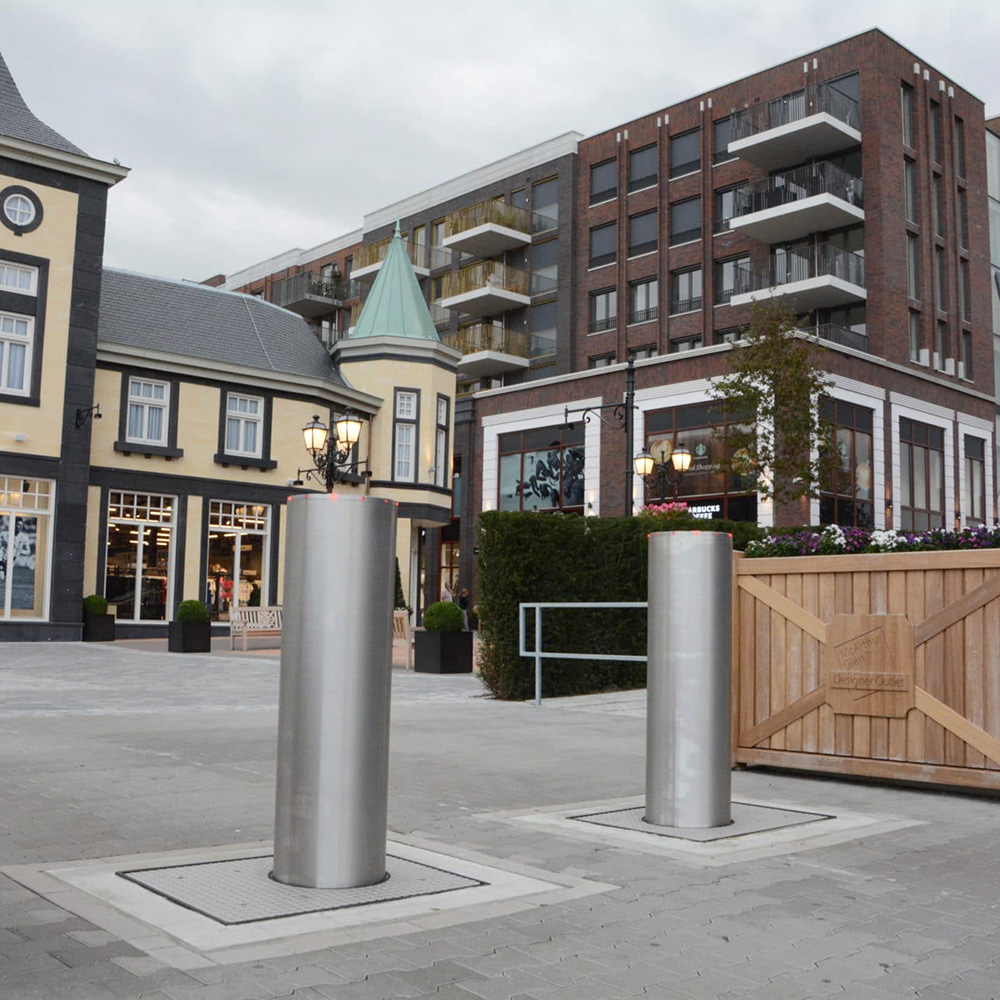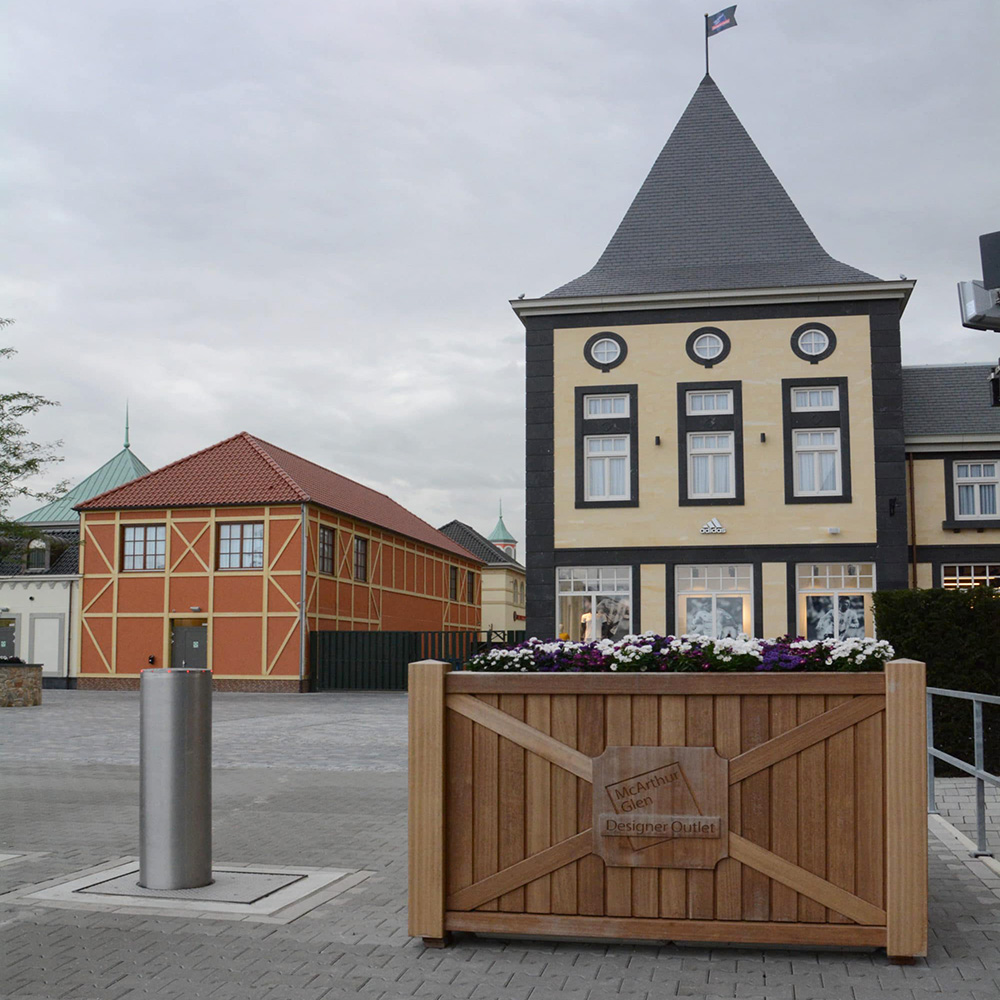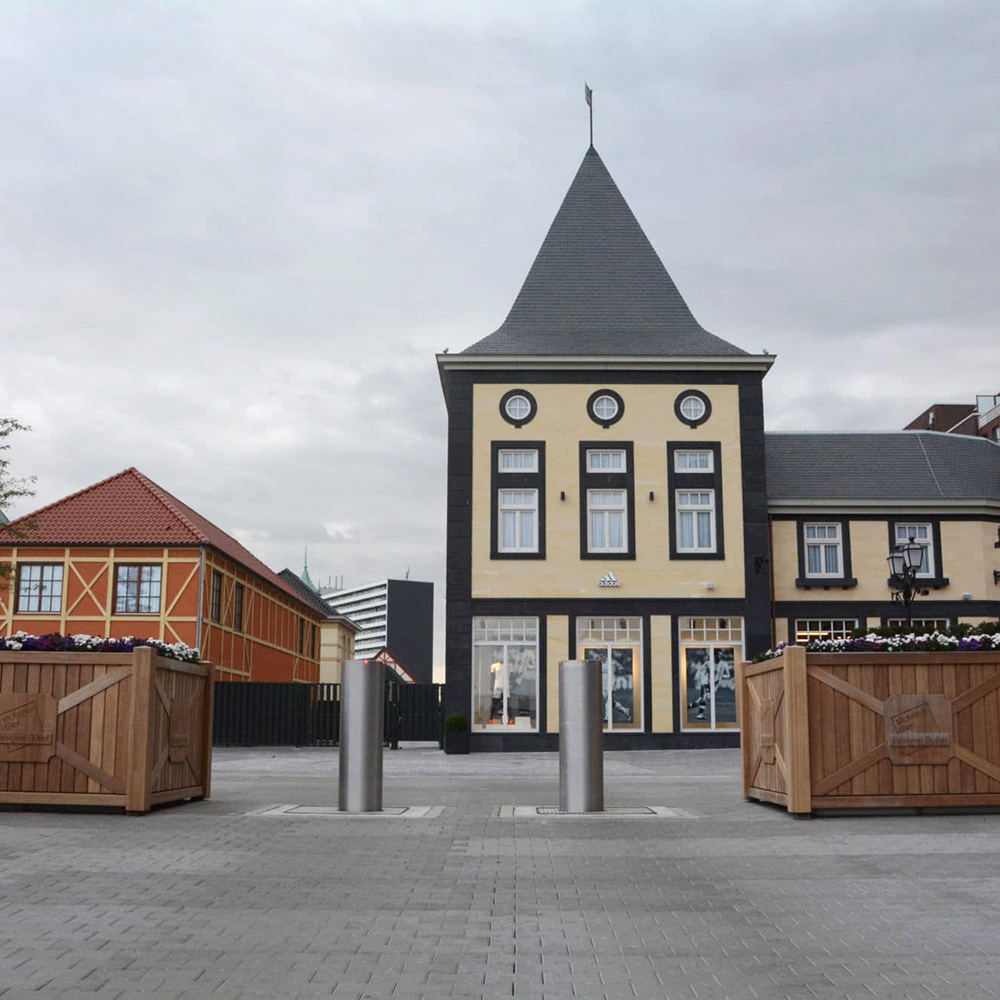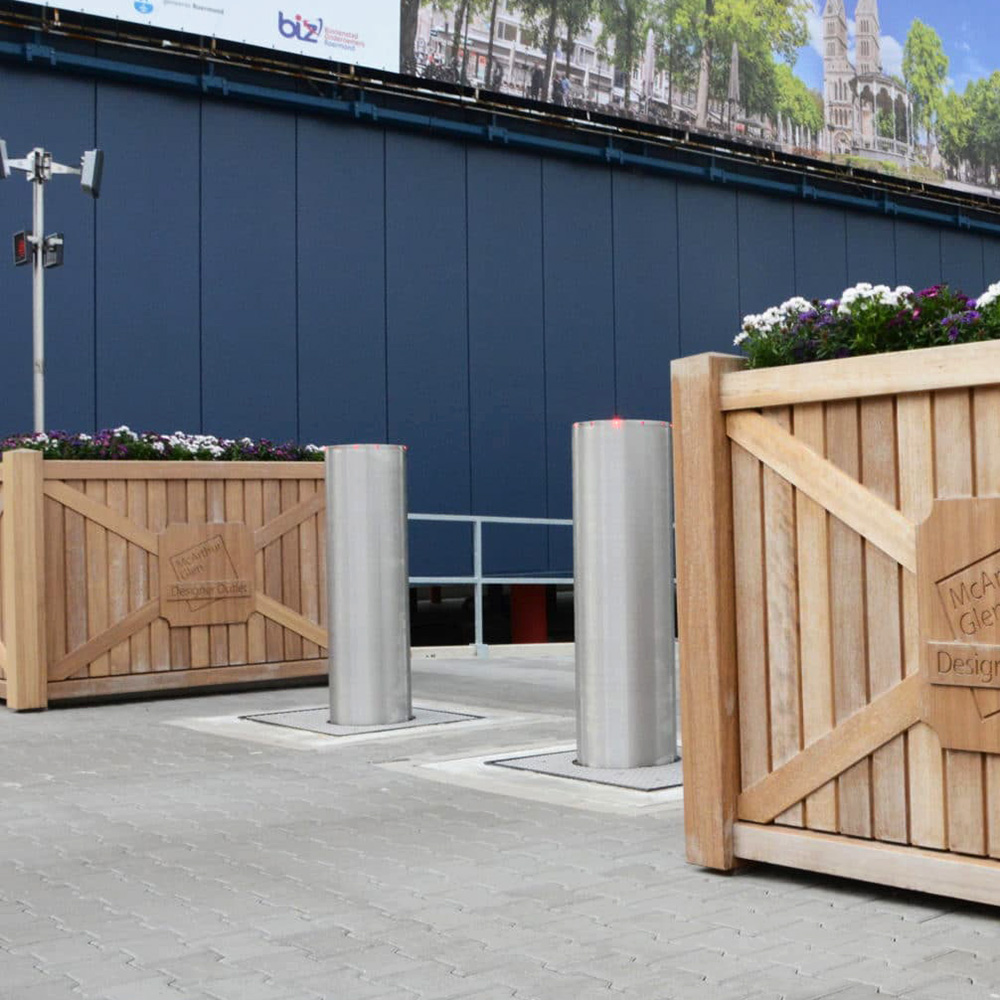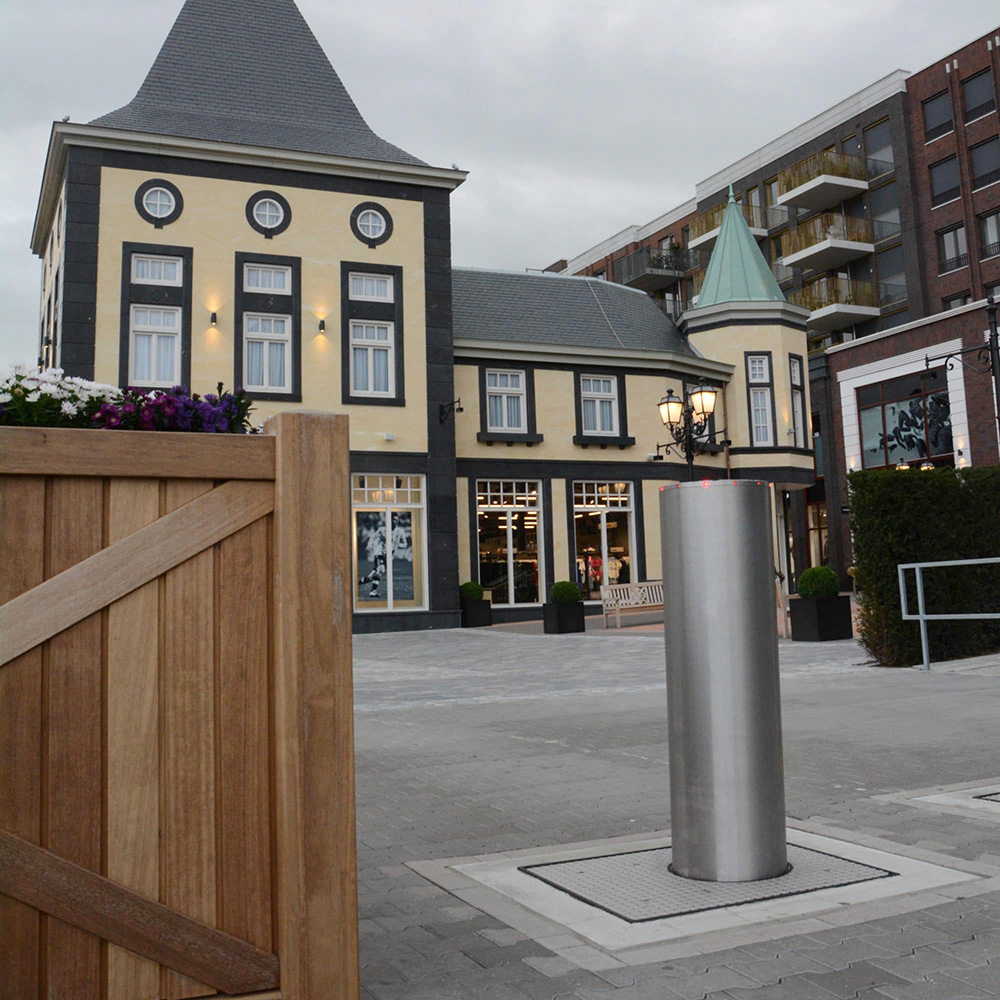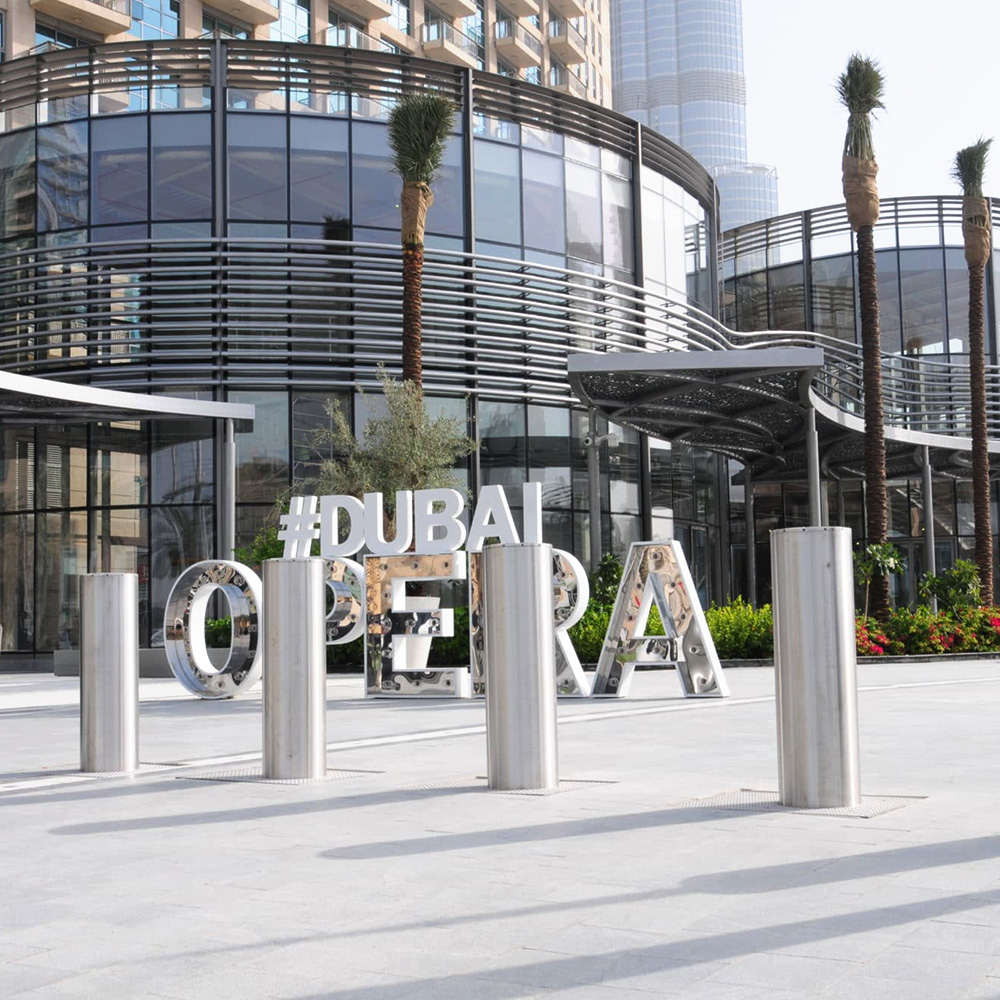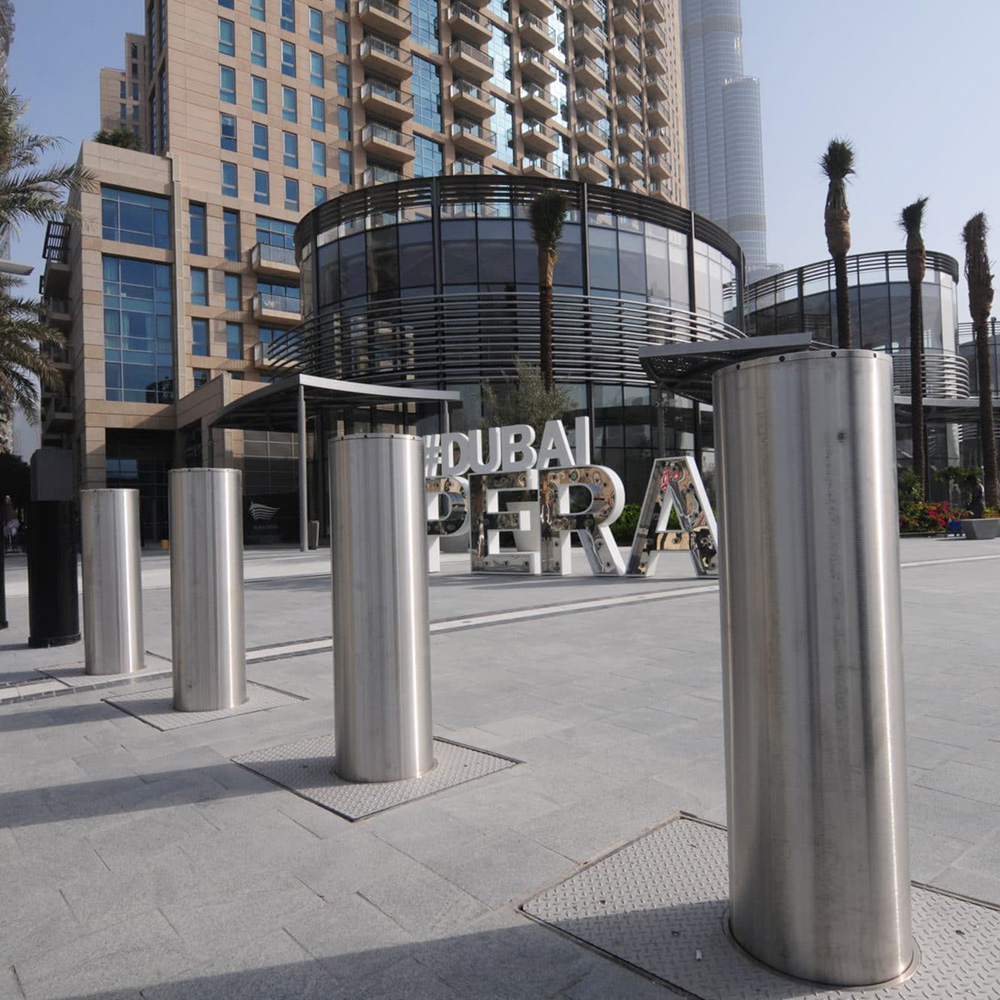 Additional Information
| | |
| --- | --- |
| SKU | 116352 |
| Manufacturer | FAAC International Inc. |
| Model | J355 M50 |
| Bollard Type | Automatic |
| Class | K12, M50 |
| Crash Rated | ASTM F 2656-07, IWA 14-1:2013, PAS 68:2013 |
| Height | 47.2 in (1200 mm) |
| Rise Time | 2 sec |
| Color | Painted Steel |
You may also be interested in the following product(s)